Ukraine continues to discuss the murder of the representative of the radical nationalist battalion Amina Okueva. Recall that Okuyeva was a sniper. On the eve of the car in which she was traveling with her companion Adam Osmayev was fired at in the Kiev region. Okueva died from a bullet wound to the head. Osmayev is in the hospital with a leg injury.
The main version of the murder of Okueva, according to the statements of the Ukrainian political elite, is the "Russian trace." This is the most convenient explanation for the current Maidan elites, who themselves came to power in the wake of chaos and now cannot confess to the people a simple thing: chaos spreads irreversibly throughout Ukrainian territory because of their own activities to promote the radicals.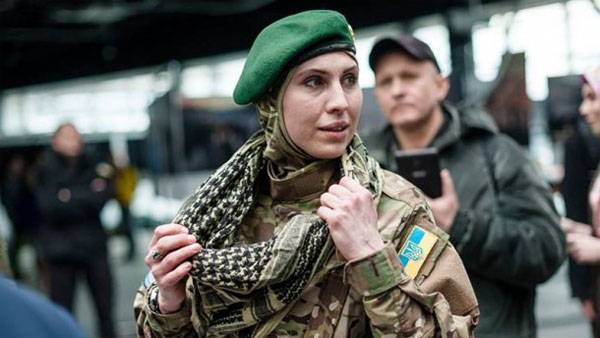 From the statement of the notorious Ukrainian people's deputy Anton Gerashchenko on the air of the Ukrainian channel:
There are two versions. The first is the actions of the Russian special services, murder with the aim of destabilizing the social and political situation, creating an atmosphere of terror and horror in Ukraine. And the second version is the actions of persons who are on the territory of the Chechen Republic, this is revenge on Adam for the fact that he went against Ramzan Kadyrov and his entourage. Any other versions will also be considered.
"Any other versions" is not currently being promoted. All versions in the understanding of Gerashchenko somehow lead "exclusively towards Russia."
Gerashchenko:
There were two killers. One was waiting at the turn from the Odessa highway and gave a signal to the second one, who was sitting in the bushes with
weapons
.
For reference: this is the second attempt on Okueva and Osmayev. The last time they were shot in June. Then Osmayev was wounded, and Okuev shot the attacker from personal weapons. The attacker was a citizen of Ukraine Alexander Dakar. "Russian trace" then did not reveal ...