The US media publishes a statement by Joseph Dunford, chairman of the United States Joint Chiefs of Staff, which he made during a special briefing. According to the US military official, the United States has evidence that China has practiced practicing conditional strikes on the island of Guam. Recall that Guam is, in fact, an American colony, on which large Pacific bases of the US Army are located.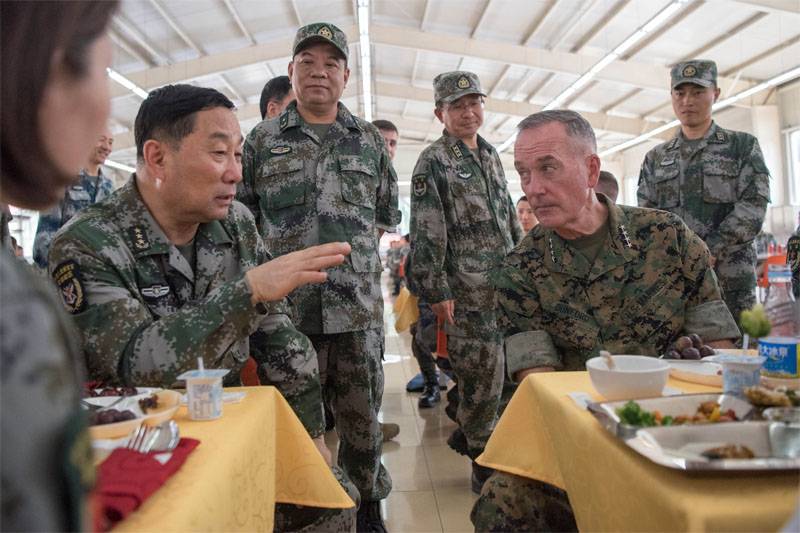 Dunford:
It should be noted escalation behavior of China in the Asia-Pacific region. Guam's conventional bombing practice is one of the many types of Beijing escalation activities of this kind.
In edition
DefenseNews
referring to the American general, it is said that China also carries out "certain kind of dangerous actions" in the area of ​​artificial islands in the South China Sea. China, as noted, is conducting an "aggressive campaign" in the airspace over the East China Sea.
From the material:
China has also taken several non-military steps, which are seen as attempts to make much more difficult actions in the US region to protect themselves and their allies in the future.
Dunford called China the "longstanding task" of the United States in the region. From the statement by the chairman of the United States Joint Chiefs of Staff:
When we look at the opportunities that China is developing, we need to make sure that we retain the ability to fulfill our alliance obligations with our allies in the Pacific.
In particular, the declared activity of Chinese military aircraft. From the material:
Lately japanese
aviation
was forced to rise about 900 times to intercept Chinese military aircraft. (...) China is testing US air defense zones and is planning an attack on Guam.
Up to this point, the only country threatening Guam was declaratively North Korea.