By order of AvtoKrAZ SSES (Kremenchug, Ukraine) developed a special vehicle KrAZ-6322 PM-V (heavy type pyrotechnic machine),
сообщает
press service of the enterprise.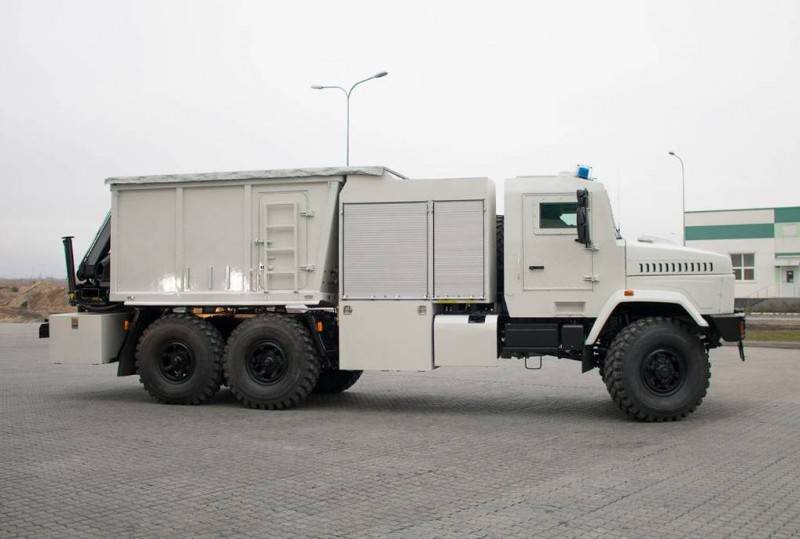 The car "is designed for operational arrival at the place of detection of explosive objects, transportation of special property, equipment, explosives and means of detonation, ensuring demining, loading, unloading explosive objects and transporting them to the place of destruction," the report said.
The car has a cargo compartment, which is separated from the special equipment compartment by an armored partition that can withstand firing in the horizontal plane with cartridges of protection class PZSA-6.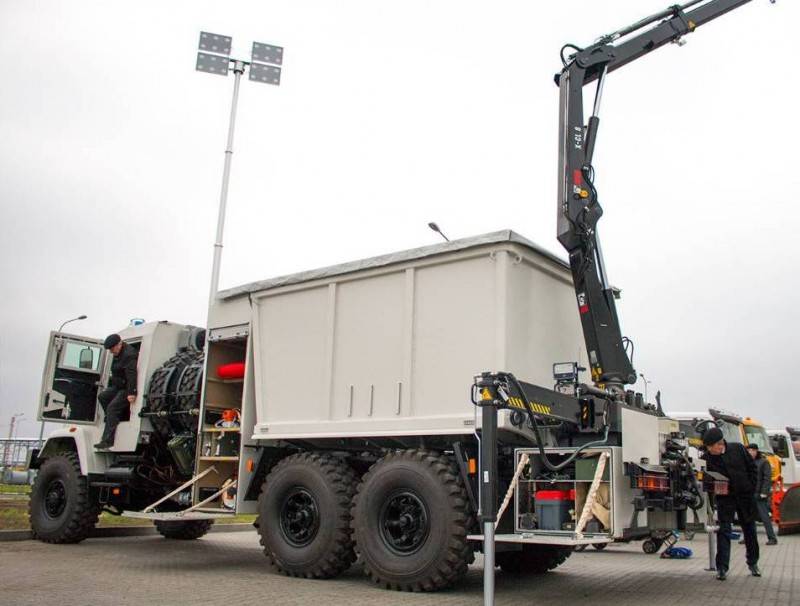 "In the cargo compartment there are two metal safes and a removable welded reinforced pallet (for transporting GNP) with a hemispherical bottom with yokes for loading and unloading operations using a hydraulic manipulator. Pallet mounts have special guides that ensure reliable transportation and quick assembly and disassembly, "the press service said.
Cab - armored, double, protection class PZSA-4. Equipped with heated bulletproof glass and the same level of protection as on the corresponding hull structures.
Loader crane is manufactured by Hiab model X-CL8, with a maximum reach of the boom 7,5 m, with a load-carrying capacity at the maximum reach of the boom 1040 kg. Equipped with remote control system with backup control via cable up to 15 m.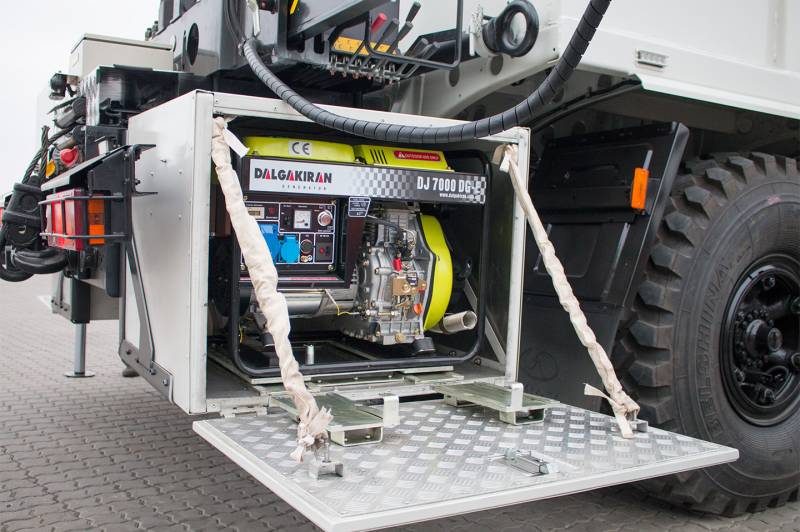 "Such pyrotechnic special vehicles, equipped with the most modern equipment, are very relevant in the east of the country to clean the land of Donbass from deadly explosive devices, which remain in sufficient quantities on the fields, forests and settlements in the east of the country," the release said.