A group of Russian specialists arrived at the Indian Navy base Visakhapatnam to conduct a joint investigation of the accident that occurred in early September on the Indian atomic multi-purpose submarine S 72 Chakra, reports
bmpd
citing indian media.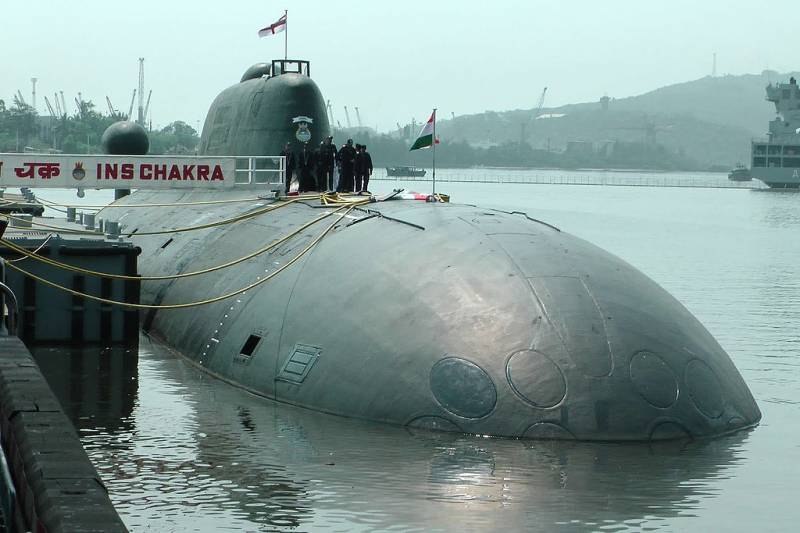 Archive photo
Recall that this submarine (K-152 "Nerpa" of the 971I project) was transferred to India by the Russian side for rent in the 2011 year.
About the accident became known in early October. According to reports, the Indian nuclear submarine suffered damage to the radome of the hydroacoustic complex near the base of Vishakhapatnam. The circumstances of the accident were not disclosed, it is not even known whether the boat received damage to the fairing GAK as a result of hitting the ground or as a result of a collision with a floating object.
As the Indian media wrote, the boat received a hole five by five feet in the GAK radome (1,5 m on 1,5 m). The Indian Navy set up a commission to investigate the circumstances of the accident, but its preliminary report (the accident was caused by "technical reasons") did not suit the Russian side. Now there will be a joint investigation into the circumstances of the incident.