The General Staff of the Armed Forces of Ukraine will send the personnel of the 58 Brigade to the rear of the contact line. The servicemen of this unit refused to take part in hostilities in the zone of the so-called anti-terrorist operation. This was announced on Monday, October 30, by the official representative of the People's Militia of the self-proclaimed Luhansk People's Republic (LNR) Andrei Marochko, reports LuganskInformCenter.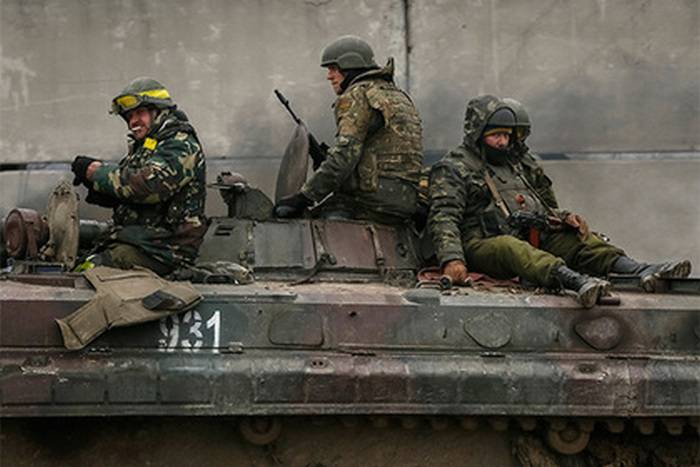 The General Staff of the Armed Forces of Ukraine due to the low morale of the 58 brigade personnel and the reluctance of the military personnel of this unit to participate in the ATO decided to rotate the said brigade from the anti-popular operation zone
- told the representative of the militia.
Marochko also noted that in some areas the servicemen of the Armed Forces of Ukraine are systematically maintaining their leading positions due to the lack of adequate food supply.
October 28 Chief Military Prosecutor of Ukraine Anatoly Matios said that the irretrievable and sanitary losses in the Ukrainian army is equal to two full-fledged teams. The Minister of Defense of Ukraine Stepan Poltorak explained such indicators with diseases, alcohol use and violation of security measures in the Ukrainian Armed Forces. The Donetsk people's militia (DPR) militia indicated that the losses could have been caused by clashes between Russian-speaking military personnel and Ukrainian nationalists.