Tbilisi appealed to Kiev three times on the extradition of former Georgian President Mikheil Saakashvili and is now waiting for concrete actions from the Ukrainian authorities, reports
RIA News
statement of the Deputy Prosecutor General of the Republic Georgy Gogadze.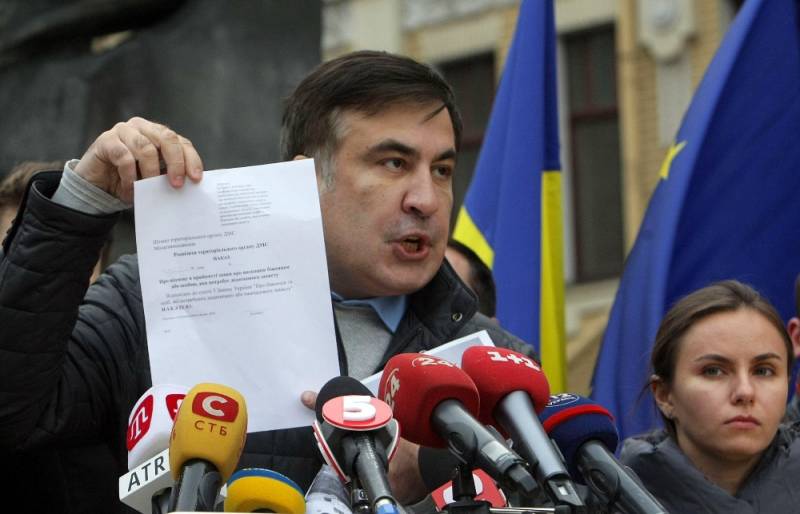 At the beginning of September, the Ministry of Justice of Ukraine announced that it had received a request from Tbilisi about "the search, taking into custody and extradition of Saakashvili" and is currently sending this request to the Prosecutor General's Office for an "extradition check".
We have addressed the Ukrainian authorities three times and expect effective actions from them,
Gogadze told reporters.
The situation with possible extradition was also commented on by the head of the Georgian Ministry of Justice, Teya Tsulukiani. According to her, "then, at what time and by what methods the Ukrainian side will consider the Georgian demand, is completely a matter of law enforcement agencies and judicial structures of Ukraine."
The remaining Georgian officials are trying not to answer journalists' questions in connection with the Saakashvili case, noting that "this topic is no longer relevant in Georgia."
Recall, Saakashvili left Georgia in November 2013, after taking office of the new president, Georgy Margvelashvili. The republic's chief prosecutor's office charged him in absentia in several criminal cases, including embezzling about $ 5 million in personal funds.