Czech "paramilitary organizations" are preparing self-proclaimed militia of Donetsk and Lugansk people's republics (DNR and LNR), said the commander of the volunteer formation "Georgian Legion" (fighting for the Ukrainian army), Mamuka Mamulashvili. Reports about it
Gordon.ua
.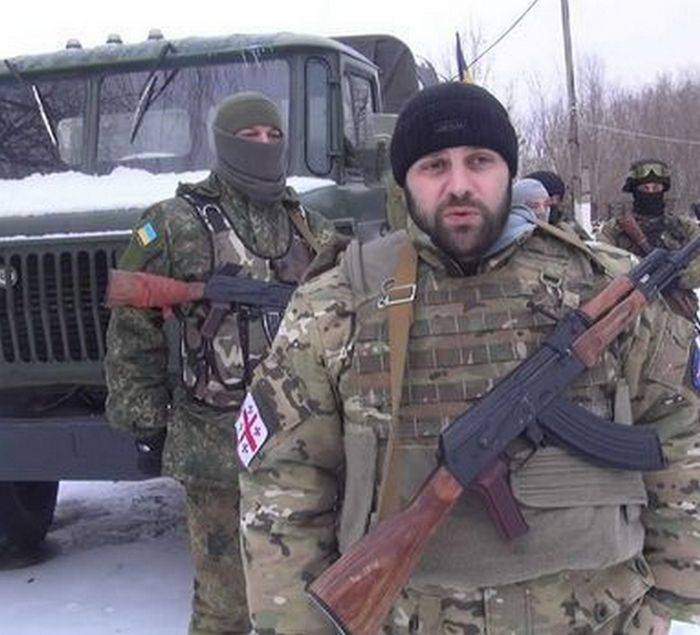 From the Czech Republic come military instructors who teach the DNI and LC. We had the names of the people who came, we transferred these names to the relevant structures in Ukraine. I do not know why the Czech Republic is so determined to help the separatists
- said Mamulashvili.
In April, the Deputy Commander of the operational command of the DPR, Eduard Basurin, reported that American instructors had arrived in the zone of armed conflict in the Donbas. According to him, they were placed in the location of the 92-th brigade of the Armed Forces of Ukraine to verify the readiness of the formation to conduct combat operations. Prior to that, instructors from NATO countries training the Ukrainian Armed Forces have been reported more than once.
As said in March, the head of the Ukrainian Foreign Ministry, Pavel Klimkin, units of the Armed Forces of Ukraine, whose servicemen were trained by the US military, demonstrated high efficiency in the Donbass, reports
"Lenta.ru"