The United States military regularly conducts training to repel possible missile attacks from the DPRK.
RIA News
Pentagon chief James Mattis statement.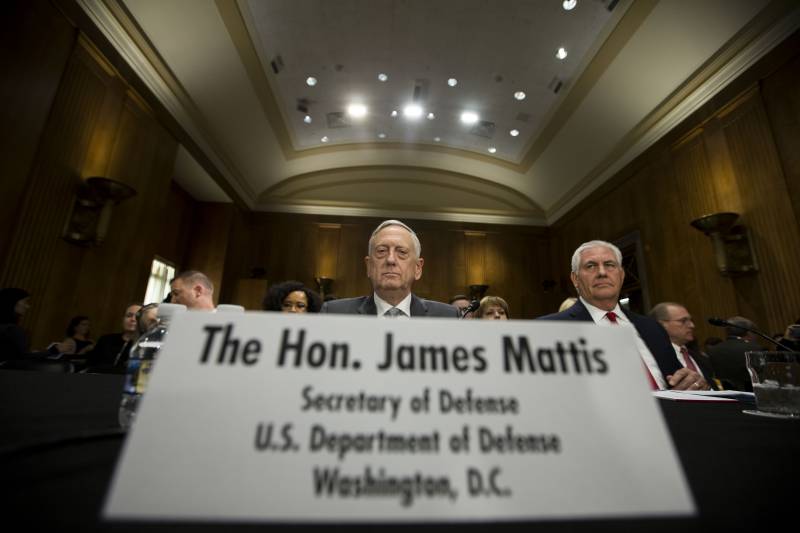 On Monday during the hearings, the senators inquired from the defense minister whether there was a plan in the Pentagon in case of a missile attack from North Korea, stressing that it would then be "not minutes, but minutes."
In any case, the president will raise. I can say that we train this (actions in the event of a rocket attack) constantly,
said Mattis.
According to the minister, first of all "tracking stations and anti-missiles located in Alaska and California will be involved." Then the president of the country "will be presented with a wide range of options" for retaliatory actions, including jointly with the US allies in the region, by which Washington traditionally means South Korea and Japan.
Recall the situation on the Korean Peninsula seriously worsened in 2017 year in connection with a series of missile and nuclear tests conducted by Pyongyang. This provoked an exchange of bellicose rhetoric between the United States and the DPRK.