"The shadow of Russia looms over Cuba," writes journalist Andreas Knobloh, whose article was published on the website of the Deutsche Welle TV channel.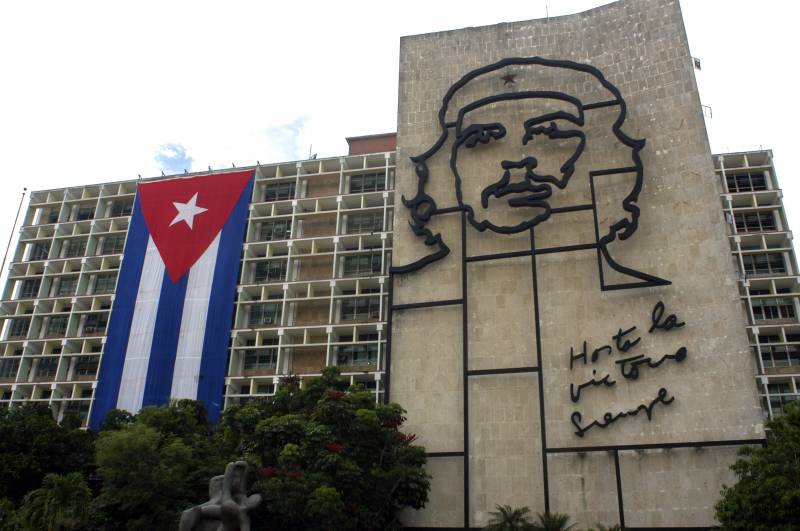 "Moscow is actively expanding cooperation with the" ex-partner ", taking advantage of the fact that recently relations between Havana and Washington have deteriorated sharply due to the alleged" acoustic attacks "on American diplomats in Cuba," the article leads.
InoTV
.
Thus, in mid-October, the Kremlin and the Cuban government agreed to increase the volume of Russian oil supplies, as well as to continue to work together on oil production on the island, the publication said.
In addition, in September, the countries signed "a whole package of agreements, in particular in the energy and railway sectors, other agreements relate to food production and the textile industry," the author recalls. We should not forget that Russia supplies elevators, cars, buses and locomotives to Cuba.
"In the first six months of 2017, the trade volume between the two countries increased by 73% and amounted to $ 176,2 million. Tourism cooperation is also actively developing: it is estimated that thousands of tourists from Russia should visit Cuba this year, which will be absolute record ", emphasizes the journalist.
And in 2016, Moscow and Havana signed an agreement to modernize the Cuban Armed Forces. "In addition, reports continue to appear that Russia may again open a military base in Cuba," writes Knobloch.
He has no doubt that on Freedom Island Russia is pursuing "specific geostrategic interests."
Understanding the message of Putin is not a big deal. Putin is seeking to return imperial greatness to Russia, and relations with Cuba are part of this plan,
cites a journalist for an expert on South America from the Brookings Institution, Richard Feinberg.