The West launched a new campaign to discredit Moscow and Damascus immediately before a new round of talks in Astana, and this is not by chance, Junge Welt newspaper writes.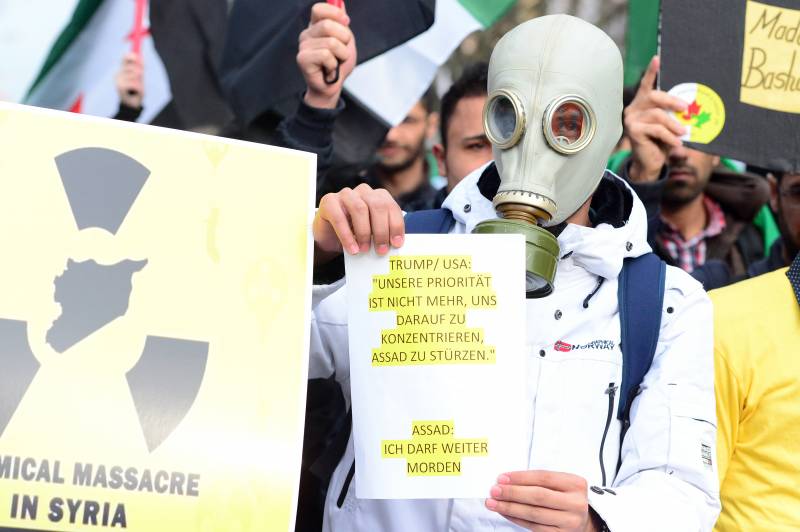 "Last week at the UN Security Council, Russia vetoed the extension of the mission of inspectors from the Organization for the Prohibition of Chemical
weapons
(OPCW) in Syria. In response, the Western media launched an information campaign to discredit the Syrian authorities and their allies. Referring to excerpts from the JIM, the press and television reported that inspectors accuse Damascus of using sarin poison gas during the KhN-Sheikhun 4 campaign on April 2017 of the year, "the article cites
InoTV
.
One of the White House officials said that Moscow "approves the use of chemical weapons by the Assad regime against women and children." And the US permanent representative to the UN, Nikki Haley, accused Russia of "relying on the side of dictators and terrorists who use chemical weapons". In turn, Damascus denies information on the use of sarin.
The Russian Permanent Mission criticizes the inspectors for not visiting the scene of the incident, as well as for the Syrian Shairat air base in Homs, which the Americans bombed three days after the incident. The OPCW did not accept an invitation from Damascus to visit a military facility. Samples for the study were provided by oppositionists from Khan-Sheikhun, who transferred them through Turkey. They also interviewed witnesses. According to Russia, this cannot be called an independent investigation.
It is not by chance that accusations against Damascus and Moscow began to be voiced immediately before the start of a new round of international negotiations in Astana. The goal is obvious - to disrupt or hinder the political settlement of the Syrian crisis.