A meeting was held between representatives of the authorities of China and the Republic of Korea. The main purpose of the meeting is to discuss the situation with the DPRK nuclear missile program and the deployment of US missile defense components in South Korea. Recall that China is calling for active actions of an anti-North Korean character from Washington. The US authorities say that if China shows economic and political harshness, then the DPRK's nuclear missile program will be terminated without the use of military force. At the same time, in the same United States, almost all time there are claims that they are ready to "destroy North Korea by the power of the American army."
The Chinese and South Korean representatives agreed to coordinate their activities on the denuclearization of the Korean Peninsula. If so, then China and the Republic of Korea will have to coordinate actions aimed at ensuring that American strategic bombers do not appear on the peninsula ...
The representative of the Ministry of Foreign Affairs of China in a conversation with a colleague from South Korea drew attention to the fact that China is concerned about the readiness of Seoul to deploy American THAAD missile defense systems on the peninsula. In China, they believe that these complexes are a threat to China. As reported by the Asian media, the conversation went quite tough.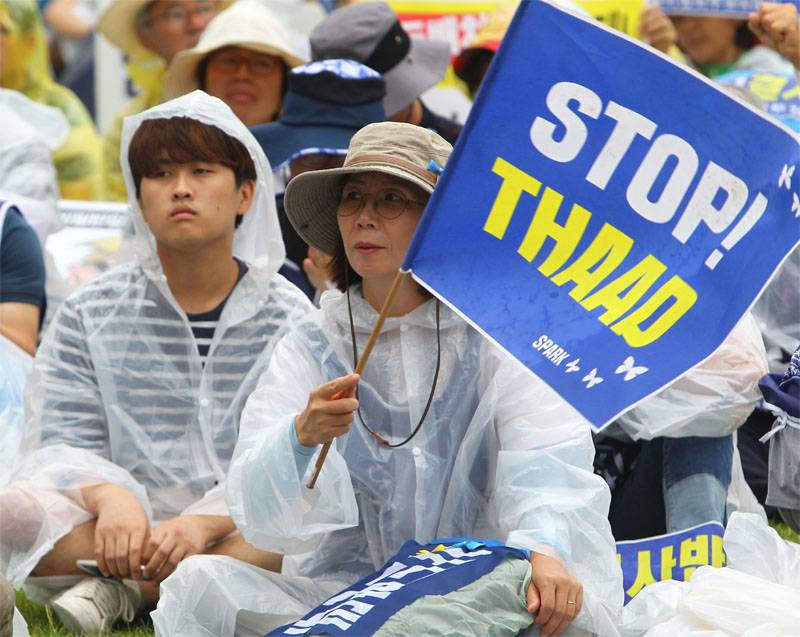 Recall that in early November in the South Korea scheduled visit of the President of the United States of America Donald Trump. Trump's main task is to push through the further deployment of the missile defense system and the implementation of significant amounts of weapons for the South Korean army.