In the Kiev region an attempt was made on a couple of militants of one of the radical natsbat. We are talking about Adam Osmayev and his wife Amina Okuyeva. As a result of the assassination attempt, Okuev was killed, and Osmayev received injuries to his lower limbs.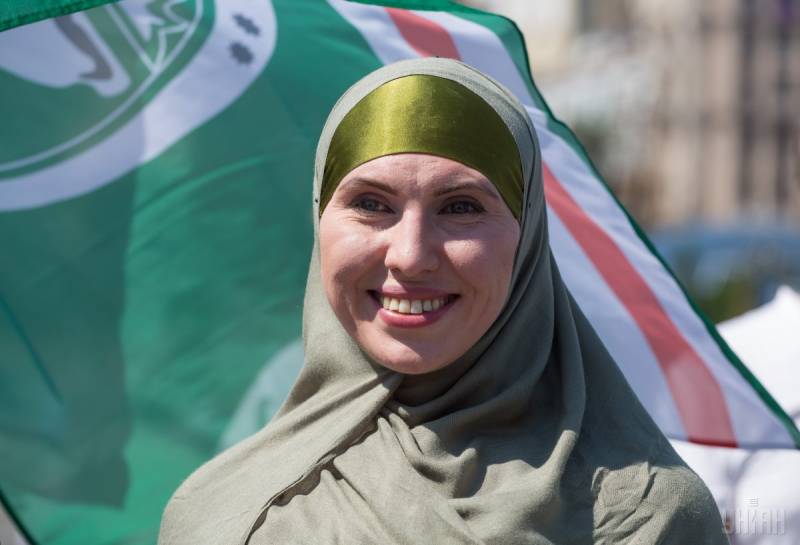 The Ukrainian national police report that they attempted on radicals (immigrants from the Chechen Republic) around 20: 30 (local time) the day before, in the area of ​​the Glevakha station.
Okueva received a fatal wound to the head as a result of the shelling of the car in which she was with her companion.
It is noted that earlier, Okuyeva and Osmayev had a state guard, but recently the provision of guards was out, and the militants said they were ready to protect themselves.
From the statement of the prosecutor of the Kiev region Vladimir Chibisov (publishes
UNIAN
):
There are certain orientations. Unfortunately, I can not voice. I can say that it was not one bullet. At the moment, measures are being taken to establish the location of shooters. Now interception of persons is carried out, there are some considerations, but this is not all processed.
From the statement of Osmayev himself, who is in hospital:
I drove as much as I could, because I also got into the engine, the car stopped. I tried to give first aid, but they hit her in the head.
Recall that Osmayev is the leader of the terrorist formation "Dzhokhar Dudayev Battalion" (* banned in the Russian Federation). According to him, "in the territory of Ukraine there is some kind of group that is also involved in the attack on Mosiychuk." In social networks in Ukraine, they have already commented that if this is a group, then it looks more like amateurs, since after the assassinations, both Mosiychuk and Osmayev remained alive.