The special representative of the US State Department for Ukraine Kurt Volker in an interview with Ukrainian Hromadske ("Public TV") said that the mandate of the UN mission in the Donbas should not be consistent with the self-proclaimed DNR and LC.
Volcker arrived in Kiev on Friday, where he met with the head of parliament and the president of the country, as well as with members of the Verkhovna Rada. As the deputies of the Parliament reported, Volker stated that the UN Security Council resolution on the peacekeeping mission in Donbass can not only prepare by the end of the year, but also vote for it.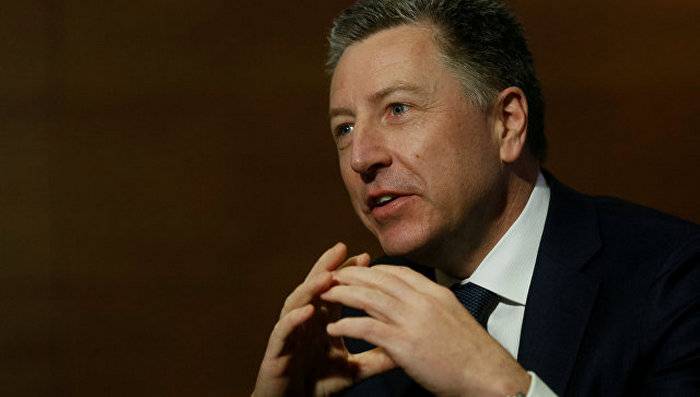 I think, regarding this (the participation of the DPR and the LPR in the process of deploying the mission - ed.), The issue has been resolved: the Minsk agreements are between Russia, Ukraine and the OSCE. The idea is to restore Ukraine's control over these territories, to hold elections there. Therefore, the so-called republics are not the place
- Said Volker channel.
Representatives of the self-proclaimed republics have repeatedly stressed that the issue of introducing peacekeepers in accordance with the Minsk agreements should be discussed with them and attempts to solve it without the participation of Donetsk and Luhansk threaten the peace process.
Earlier, Russian President Vladimir Putin said that he supported the idea of ​​sending UN peacekeepers to Ukraine, but this can only be a security function for OSCE staff, peacekeepers should be on the line of demarcation in no other territory. Kiev believes that the UN mission should have a broader mandate and be located throughout the territory of Donbass up to the border with Russia, reports
RIA News