In the Estonian military town of Tapa today, a solemn opening ceremony of one of the largest military department complexes built over the last decade was held, reports
Interfax
.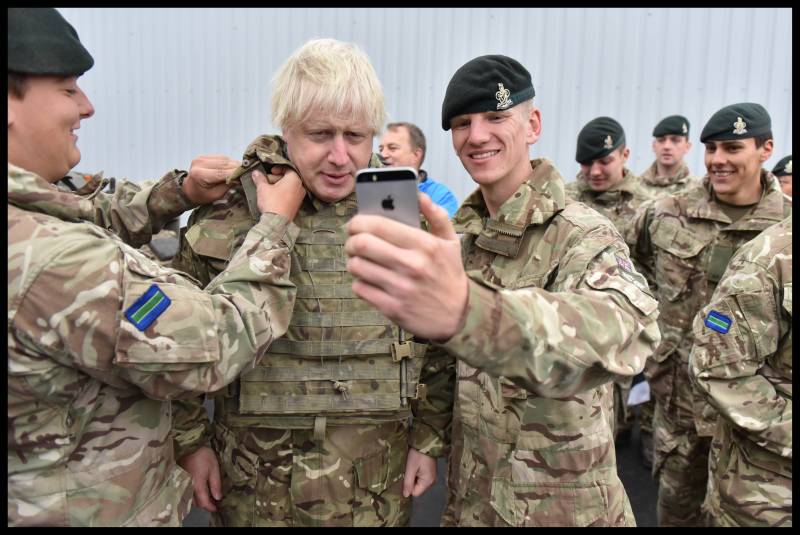 British Foreign Minister Boris Johnson during a visit to the town of Tapa.
The complex was opened by the Estonian military leadership and representatives of the allies.
"The complex includes 20 buildings and structures, including three barracks, a canteen, classrooms and ancillary buildings. The area of ​​the complex was 38 000 square meters. New barracks are built on the basis of modern requirements and taking into account the needs of modern soldiers. In each barracks 300 beds and 30 jobs. In one of the barracks there are household and educational facilities, as well as rooms for storing equipment and its maintenance, "the agency writes with reference to the Postimees.ee newspaper.
According to the newspaper, "dining is located on the square 5500 square meters and is one of the largest in the Baltic countries." Its capacity is 2400 people per day plus 800 people who are at the exercises outside the military camp.
The construction of the complex cost the country 43 million euros.
In addition to the soldiers of the First Infantry Brigade of the Estonian Defense Forces, the multinational NATO battalion group numbering 1200 people is also based in Tapa.