More than 30 unmanned aerial vehicles "Orlan-10" and "Aileron-3" this year entered the formations and military units ZVO, the press service of the district.
The latest UAVs were transferred to the military as part of the implementation of the state defense order. In turn, in military units, the intensity of mastering high-tech equipment increased significantly.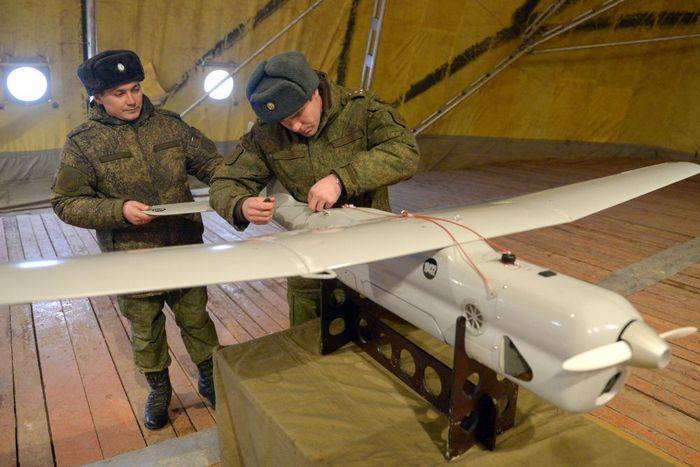 This year, the training flights of UAVs amounted to 500 hours. This is primarily due to the fact that combat reconnaissance drones are used at all stages of operational and combat training of ZVO troops conducted this year. In particular, they are an indispensable element during tactical exercises of various levels, live firing, as well as in classes for driving combat vehicles. Also, the UAVs were used during the field exits of the radiation, chemical and biological defense troops and military intelligence units.
It is worth adding that the UAV "Orlan-10" refers to the class of small devices. It flies on a gasoline engine, is equipped with photo and video cameras and is designed to collect information and conduct aerial reconnaissance in various weather conditions. Developed by the company "Special Technology Center". The take-off weight is 14 kilograms and it can carry 5 kilograms of equipment. The maximum flight duration is 16 hours at speeds up to 150 kilometers per hour.
UAV "Aileron-3" allows around the clock to conduct aerial optical-electronic reconnaissance and transmit information in real time through closed digital communication channels. In addition, this drone is able to operate in a wide range of altitudes and temperatures at a distance of more than 50 km from the ground control station, reports
WG-Force