The fighter regiment of the Western Military District, stationed in Kursk, received two newest fighter generation 4 ++ Su-30CM, the district press service reports.
The airplanes made a flight with a range of more than five thousand kilometers from the factory in Irkutsk to a permanent location at the Kursk air base of the Western Military District. According to the rearmament plan, these machines should replace the MiG-29CMT, which are now in service with the regiment.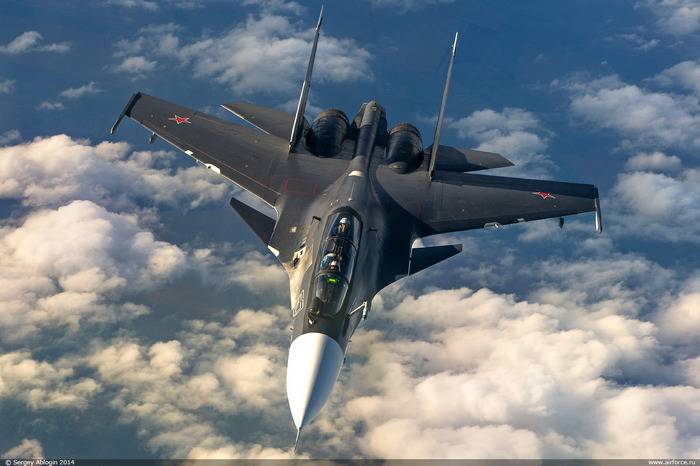 As previously reported, except for the Su-30SM
aviation
In the coming days, the Su-35 fighter jets should receive the district's connection. They will be based in Karelia and now the pilots and technicians of the aviation regiment are at the manufacturing plant in Komsomolsk-on-Amur. There they prepare fighters for a flight of eight thousand kilometers to a permanent base airfield.
As for the 4 ++ Su-30CM generation aircraft, they are one of the most modern and high-tech machines in service with the Russian VKS. They are equipped with thrust vectoring engines, front horizontal tailgate, phased radar antenna array.
The aircraft has super-maneuverability and is able to use modern high-precision air-to-air and air-to-surface weapons. Among the advantages of the Su-30CM - the ability without refueling and overhead tanks to overcome a distance of up to three thousand kilometers, transmits
WG-Force