The American media are alarmed about the work begun on the creation of the newest Russian fighter of the sixth generation, which over time should replace the Su-57 PAK-FA. Experts fear that this future machine will become a real killer of the F-35 and F-22.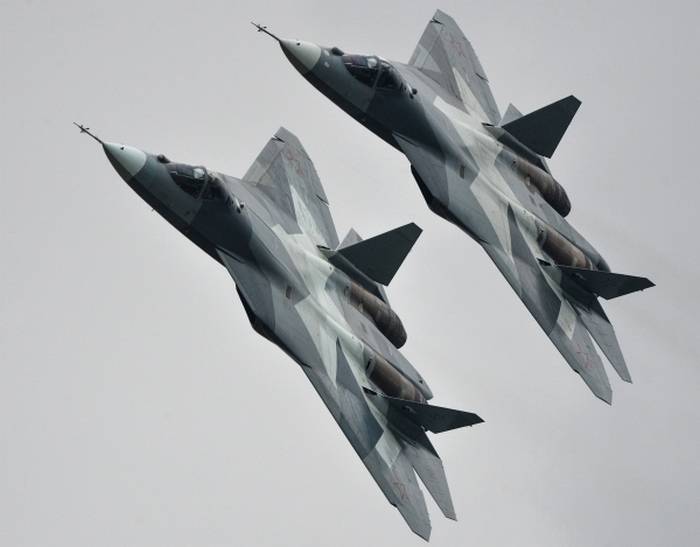 Among the advantages of the new fighter of the Russian Federation, The National Interest calls a radio photo radar, the prototype of which has already been created. He will be able to detect the enemy far beyond conventional radar and with very high accuracy. And the image obtained after processing of the detected object will have an almost photographic quality. This will allow you to quickly and correctly identify it. In this case, the radio photon radar will be more resistant to the effects of EW products.
The publication also suggests that the new aircraft will equip a multispectral system operating in the laser, infrared, ultraviolet and optical ranges. In addition, these fighters will use directional energy
weapon
and will be able to operate accompanied by a whole swarm - from 20 to 30 - UAVs with various types of weapons: standard and microwave weapons, guided electronic ammunition and EW equipment.
Experts also report on the use of a laser protection system that can literally "burn out" the homing heads fired at the fighter missiles.
As summarized by The National Interest, the Russian defense industry is keeping up with the times in the development of the military
aviation
industry.