Moscow police report the arrest of two vandals who smashed stands dedicated to veterans of the Great Patriotic War. We are talking about the stands installed on the Alley of Heroes on Izmailovsky Boulevard. The interim head office of the Ministry of Internal Affairs for the city of Moscow, Yuri Titov, reports that the detainees were migrants from neighboring countries. It is noted that one of the vandals 22, the other - 28.
At the same time, at the moment there are no official data on the specific country from which these young people came, who decided to demonstrate their strength in relation to the stands installed in honor of the victorious warriors. But in the public social networks the names of the vandals have already been named. According to the latest data, these are some Umed and Doston (surnames are still unknown) - citizens of the Republic of Tajikistan. Blog
MASH
publishes their photo: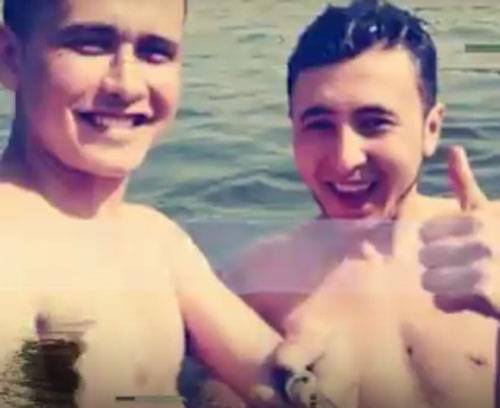 It is known that the criminals - "guests of the capital" crushed several memorable stands, smashed glass and broke canvases on which portraits of heroes and a description of their exploits were printed.
Under article 214 of the Criminal Code of the Russian Federation "Vandalism", the detainees are threatened with real terms - three years in prison.