The high non-combat losses of the Armed Forces of Ukraine (AFU) are explained by skirmishes between Russian-speaking military personnel and Ukrainian nationalists, said Eduard Basurin, representative of the operational command of the self-proclaimed Donetsk People's Republic (DPR), the Donetsk Agency reports.
News
.
Permanent victims, indicated by the leadership of the ATO allegedly from fighting, have several main reasons: explosions at their minefields, careless handling of
weapons
and ammunition, internecine conflicts in a state of alcohol or drug intoxication, clashes between nationalists and Russian-speaking military personnel
- declared Basurin.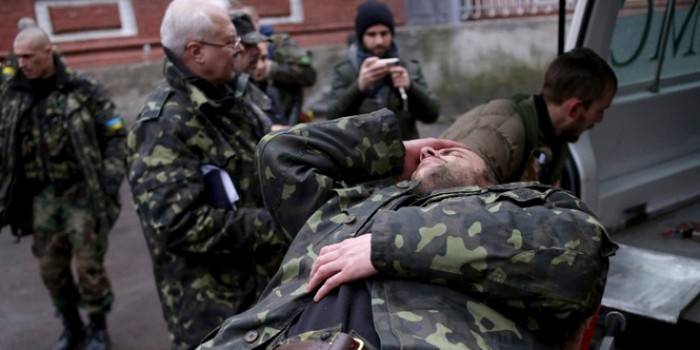 According to him, it is possible that the command includes combat losses in non-combat, in order not to pay the families of the victims: "Who was" lucky "- the commanders wrote in the battle losses, and their relatives received compensation, who did not - just went home in boxes or disabled strollers. "
October 28 Chief Military Prosecutor of Ukraine Anatoly Matios voiced information about those killed in the Ukrainian army:
From 2014 to the present day in the armed forces and among all those who received weapons and defended the state, 10 103 man has been lost - irretrievable and sanitary losses. Not from fighting
According to the prosecutor, two full-fledged brigades died as a result of crimes in the service. The Minister of Defense of Ukraine Stepan Poltorak explained such indicators with diseases, alcohol use and violation of security measures in the Ukrainian Armed Forces.