Separate Pacific Marines Brigade
fleet
as part of a combat readiness alert raised, reports
press office
Eastern District.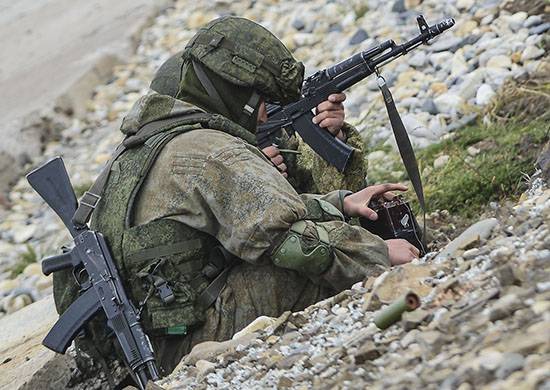 "According to the introductory, the Marines worked out the actions of the personnel when they received the alarm signal, loading material and ammunition for transport, exiting the fleet from the park to the points of formation of columns and making marches to the concentration areas," the release said.
It is reported that "at the site, the military will repel the attack of a conditional enemy, strengthen their orientation skills in unfamiliar areas, and also work out the organization of logistics and the curfew service."
The training will take place in several stages: at the first stage, the military personnel act as part of units, then the tasks will be solved as part of the formation.
According to the press service, "at the final stage on the" Bamburovo "and" Ermine "test sites, the marines will conduct firing from small arms
weapons
, grenade launchers, weapons of infantry fighting vehicles BMP-2 and armored personnel carriers BTR-80 on target positions, imitating the equipment and manpower of the conditional enemy. "