The T-72B3 crews of the combined arms army of the Southern District, stationed in Chechnya, conducted night control firing for the 2017 school year using tactics "
tank
carousel ", reports
RIA News
message of the press service of the Southern Military District.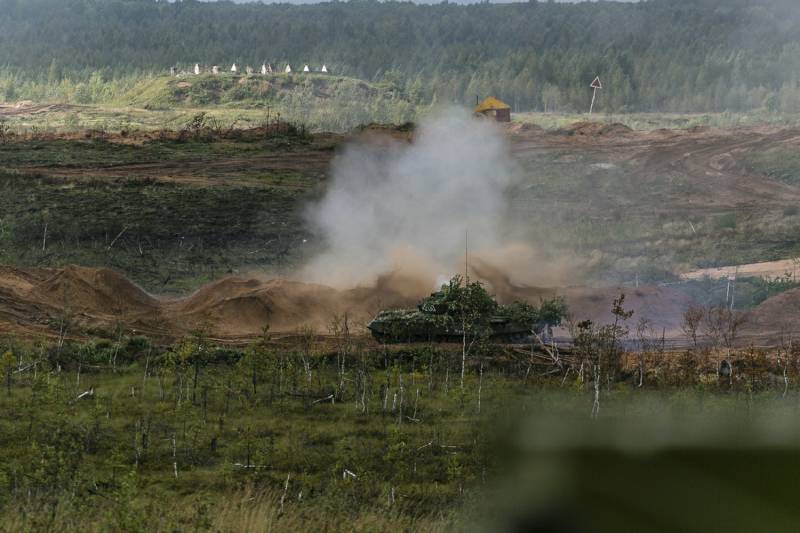 In the course of the exercises at the "Guardsman" training ground, the fire on targets that imitate heavy equipment of a conventional enemy was fired by tank crews continuously from the spot, with frontal and flank movement within one run of the route,
the report said.
"While the first tank is shooting from the spot, the second loads ammunition. When extending the first tank to flank firing, the second one takes up position for firing from the spot. At the same time, the sector of shooting, the sequence of raising targets and the distance to them are unknown to the crew of the tank, "the press service said.
It is noted that the dynamically changing tactical and target situation develops in the crew an operational response and the ability to act outside the box when solving a combat task.
The new method implements complex tasks for the crew: "in particular, the maximum range of firing from an 200-mm tank gun was increased by 125 meters - up to 2,2 thousands of meters, the aiming time was reduced by reducing the target display time, the shooting rate increased," explained district.
The T-72B3 is equipped with an improved fire control system with the Sosna-U digital ballistic computer, the latest generation of digital communications, and a digital ballistic computer whose optical channels allow you to confidently follow a tank-type target for tracking to 5 kilometers.