About 20 civilians who were captured by terrorists in Hama were released on Sunday. Militants have delayed the promotion of a UN humanitarian convoy south of Damascus, reports
FAN
with reference to Syrian sources.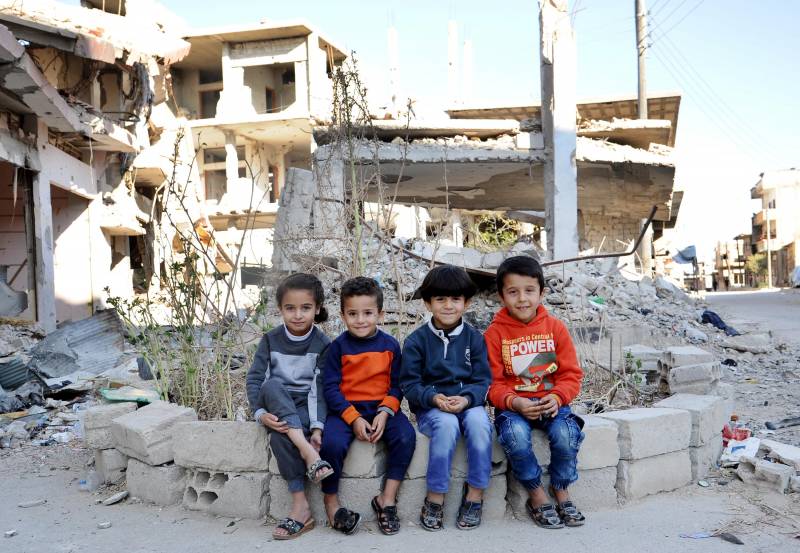 In the first half of the day, it became known that the Islamists of Dzhebhat An-Nusra (the group was banned in the Russian Federation), whose troops are stationed south of Damascus, banned the UN humanitarian association from traveling, demanding five thousand food sets. At the same time, the Red Crescent organization trucks were able to reach their destination. This may indicate that the UN cargo was originally intended for militants, many local sources are convinced. In the afternoon, a car driver was detained in the capital;
weapon
and ammunition for radicals operating illegally in the capital. The cargo was seized by the SAR police.
Fierce clashes were recorded between pro-Assad fighters and militants of the Fileak Al-Sham formation in the western suburb of Aleppo - Ar-Rashidin. As a result of an unexpected attack by the Islamists, the allies of the Syrian army lost several soldiers killed and wounded, and also lost
tank
and parts of weapons.
During the day, clashes between government units and terrorists of the IG (banned in the Russian Federation) in Deir ez-Zor continued. The fighting took place in the districts of Al-Hamidiyah, Ar-Rasaf and Sheikh Yasin. After a counter igilovtsev in the area of ​​Al-Ummal ATS troops began to strengthen its position on the island of Saqr, freed three days earlier. The Huweijat Sakr will become a new military base, from where the support of the CAA units operating in the east of the SAR will be coordinated. In the south-west of Deir ez-Zor, near the border with the province of Homs, terrorists attempted a counter-offensive using a sandstorm. Thanks to the support of the Russian military aircraft, the attack was repelled, but it was not without losses from the side of the pro-Assad fighters - Hezbollah and Liva Fatimiyun lost about ten soldiers killed and wounded.
In Hama, 19 civilians, including four children, were released from the captivity of ISIS by National Defense Forces (NDF) and CAA units in the east of the province. Meanwhile, the Russian
aviation
together with the artillery divisions, the SAR continued to strike at the militant fortified areas to the northeast of the provincial administrative center.