The Roscosmos State Corporation ordered the Arsenal Design Bureau to develop an "orbital nuclear power plant" capable of transmitting energy in space using a laser beam to recharge other satellites, according to
News
.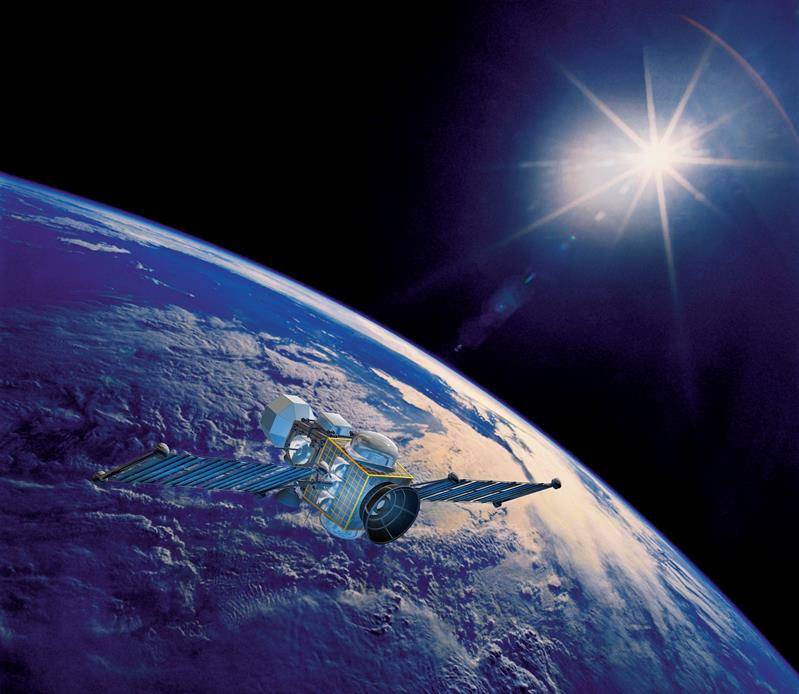 Last year, another enterprise in the industry, the rocket and space corporation Energia, successfully conducted a ground-based experiment on the transmission of energy by laser over a distance of 1,5 km.
According to the technical assignment of Roskosmos, the St. Petersburg Arsenal design bureau should investigate possible options for using a spacecraft to solve problems of "directed energy transfer by laser radiation."
"To determine the options for the design look of the space complex and to enable it to be phased in, it is allowed to consider the levels of output power of a nuclear power plant from 100 kW to 1000 kW," the document says.
The scientific director of the Space Policy Institute, Ivan Moiseev, considers the development of a "space NPP" to be unpromising, since its technical implementation is too complicated, and the applications are incomprehensible.
This is an old idea. I do not see any practical use for it, except for an experiment. What is simpler to put traditional solar batteries on the satellite or to provide mutual maneuvering of two devices to hold the laser beam?
said Moses.
According to him, "the loss of electricity when converting it into a light beam, and then back will be so great that the technology will be economically unprofitable."
Another expert - Corresponding Member of the Tsiolkovsky Russian Academy of Cosmonautics Andrei Ionin - considers the research of laser technologies in space promising.
Tests of the laser in space - the continuation of ideas on the transmission of solar energy from a satellite to the Earth by a laser beam. But if in the atmosphere such a beam is scattered, then in the cosmic vacuum there is practically nothing to interfere. This is a pretty interesting project. Nothing like this has yet been proposed, but it seems to me that these two topics - nuclear power and laser technology - need to be divided,
said jonin.
A successful experiment on the transmission of electricity using a laser beam had previously been conducted by the Energia rocket and space corporation. It was not possible to get a comment on her possible participation in the project entrusted to Arsenal Design Bureau.