In the United States begins the teaching of the strategic forces "Global Thunder" (Global Thunder), about which Washington notified the Russian authorities in advance.
RIA News
a message from the representative of the Strategic Command (STRATCOM) of the United States Brian Maguire.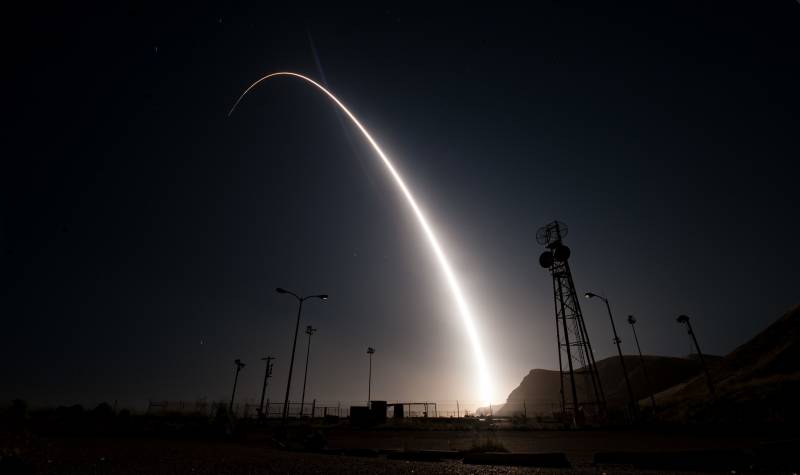 According to the provisions of the (START-3) Treaty, the United States and Russia are obliged to notify each other about large-scale nuclear exercises, therefore Russia was notified of this exercise in advance,
said Maguir.
Global Thunder drills are held annually.
According to the representative of the command, the maneuver scenario provides for "various strategic threats to the United States and will use all the possibilities of STRATCOM with the participation of units in various places in real time." Tasks will be worked out with the help of space forces, surveillance and reconnaissance systems, global strike systems and anti-missile defenses, as well as the cyber capabilities of strategic command.
These command post and field exercises are conducted to train the Department of Defense (US) forces and assess joint operational readiness in all areas of responsibility of STRATCOM, with a special focus on nuclear readiness. These exercises give STRATCOM and its units the ability to prepare to prevent and, if necessary, repel a military attack on the United States, using forces as instructed by the president,
told Maguir.
Last week, Russia also hosted comprehensive exercises of strategic nuclear forces, during which the interaction of the Strategic Missile Forces, the nuclear submarines of the Northern and Pacific Fleets and the far
aviation
.