In the United States published part of the archival documents about the assassination of President John F. Kennedy. And then the conspiracy theory was revived: they say, "the greatest crime of the twentieth century" was organized in Moscow.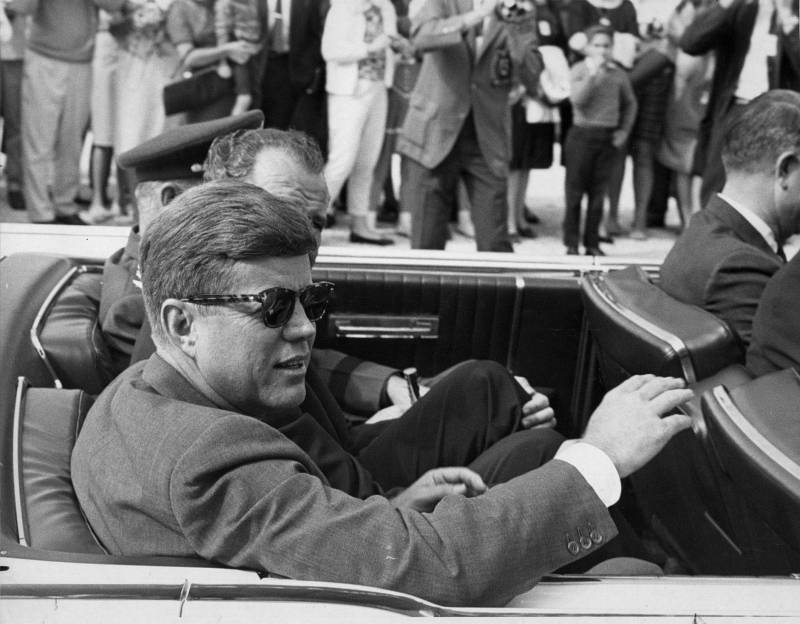 On the revival of the conspiracy hypothesis about the killing of Kennedy writes in an article for
Los Angeles Times
scientist, political scientist, former intelligence officer James Reston Jr. (James Reston Jr.).
Partial publication of documents from the government archive revived the "old legend": they say, the assassination of the president was organized by the Russians. Several early-stage and EFBEER "tidbits" were the occasion for this version — for example, the FBI reported Lee Harvey Oswald's visit to the Soviet embassy in Mexico City in September 1963.
Where did the story about the Russian track "hatched"?
Reston ridicules all this conspiracy, noting: even if such a conspiracy existed, the Russians must have been not only "evil soldiers of the cold war," but also "puppeteers" on whose side Madame Fortuna stood. In addition, these puppeteers had the gift of clairvoyance!
After all, it turns out that the "conspiracy" was born when Oswald arrived at the door of the embassy in September 1963, that is, two months before John Kennedy was killed. November 22 President's trip to Dallas was not planned.
As for the said embassy, ​​Oswald went there for the sake of a Cuban visa. During the 20 minutes spent with the "KGB agent", he was not impressed with the operative, and he hardly imagined that he was "the experienced killer".
Finally, in the USSR, Oswald was considered "unreliable." Bodies "studied" him when this type of man tried to escape to the Soviet Union (1959 year). The Soviet special services later realized that Mr. Oswald would not be the bearer of "anti-Americanism." In addition, it turned out that Oswald was disappointed in Soviet life: she turned out to be not at all what he had imagined. He left for the USA. In the dossier, the Soviet intelligence service described him as "absolutely unreliable."
But is it really important: the Soviet "puppeteers" had "clairvoyance"!
* * *
So, to the former intelligence officer Reston, the theory of the Russian conspiracy seems absurd. But at the same time, most Americans still believe that behind the assassination of President Kennedy there is a certain "grand plot": that the assassination is organized by a "foreign government"!
Reston discovered the simplest cause of an all-American conspiracyology: for the greatest crime of the 20th century, perhaps even the greatest "for the entire American
stories
"Americans demand an" equivalent-size plot "!
Observed and commented on Oleg Chuvakin
- especially for topwar.ru