The Syrian Foreign Ministry spread the message that it does not consider Rakku destroyed by the American coalition liberated. The statement noted that the city of Raqqa is an occupied territory and will be considered liberated only after the transition under the full control of official Damascus.
Information Agency
SANA
cites the statement of the official representative of the main foreign policy department of the CAP:
Washington's statements about the release of Raqqi are a lie to divert international attention from crime.
The release of the Syrian Ministry of Foreign Affairs noted that the coalition led by the United States subjected Raqqa to virtually carpet bombing, which led to the destruction of over 90% of buildings and structures, as well as major infrastructure facilities.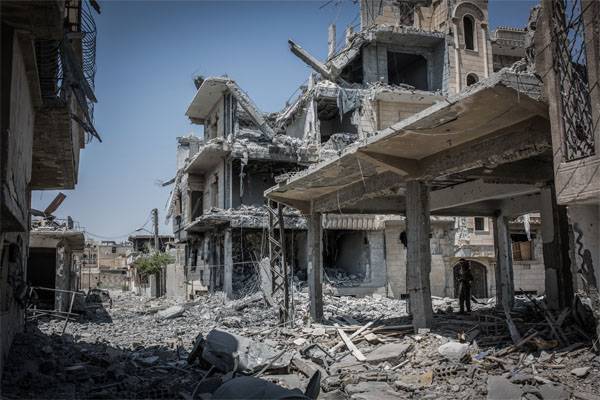 Recall that Rakka was under the control of ISIS militants (* banned in the Russian Federation) from 2013 of the year. The city was declared the capital of the so-called "Islamic State (*).
In the Russian Ministry of Defense about the statements of the United States about the "release" of Raqqah, spoke as follows:
A coalition led by the US bombed Raqqu like Dresden in 1945. In the West, they are trying to quickly cover up the traces that under the ruins of Raqqah lie thousands of "civilians" "liberated" from ISIS (*).