Russia is open for negotiations with Ukraine on debt of $ 3 billion, reports
RIA News
Statement by Finance Minister Anton Siluanov.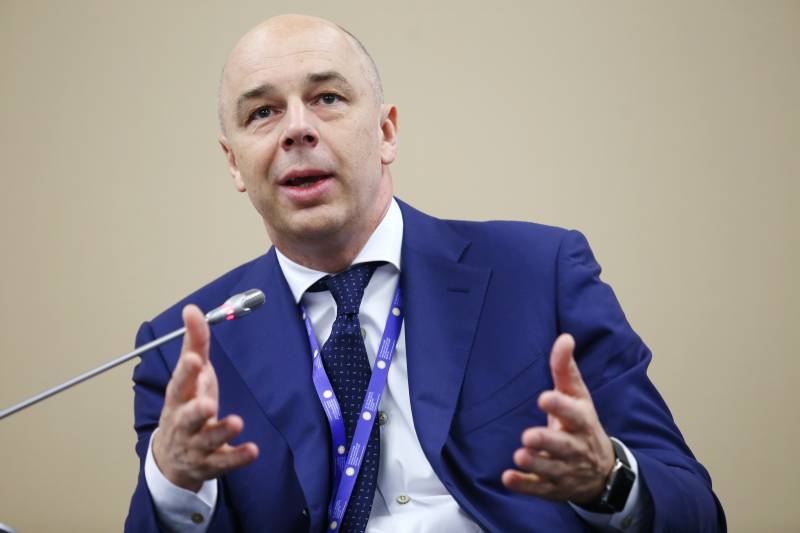 We are open to negotiations with Ukrainian colleagues. The main condition is that we must repay the debt in full from Ukraine - 3 is a billion US dollars. And our conditions should be better than commercial lenders. We conduct such negotiations. I am confident that the proposals for Ukraine's fulfillment of its obligations will be found,
the minister said on the Russia 1 channel.
"Ukraine's sovereign Eurobonds on 3 billion dollars were placed in favor of the Russian Federation on non-market terms (with a coupon rate of 5% per annum) at the end of 2013 of the year. Until the end of 2015, Kiev regularly serviced the debt, but then defaulted on these bonds, "the agency reminds.
Later, Kiev offered Moscow to restructure the debt on common terms with commercial lenders, but Russia insisted on the sovereign nature of the debt and offered a pre-trial solution to the issue. There was no counter-offer from the Ukrainian side, and the case was brought to court, and at the end of March this year, the High Court of London ordered Ukraine to pay the debt.
In July, the court specified the decision, specifying the full amount of the debt and penalty interest. He ordered Ukraine to pay the Russian Federation the nominal value of bonds in the amount of $ 3 billion purchased in 2013 at the expense of the NWF funds, the amount of unfulfilled coupon payment in the amount of $ 75 million, as well as penalty interest accrued on these amounts (every day the delay costs Kiev in $ 673 thousand.).
In addition, the High Court ordered Kiev to reimburse Moscow for a part of the costs related to the court proceedings in the amount of 2,8 million pounds sterling.
In September, Ukraine executed a resolution on compensation for a part of the legal costs incurred by the Russian side, transferring 1,16 million pounds sterling.