Formations of the group "Dzhebhat al-Nusra" (banned in the Russian Federation) have a chemical
weapons
which is stored in warehouses in the village of Maareth Masrin in 9 km north of Idlib (320 km from Damascus), reports
TASS
message agency SANA.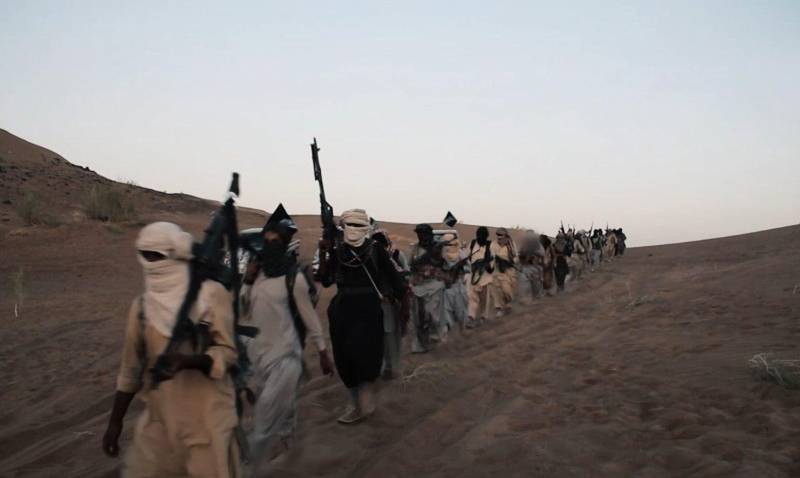 According to agency sources, the militants in Idlib are capable of producing artisanal chemical munitions. The range of such projectiles launched from rocket launchers is 15 km.
Eyewitnesses also said that the second warehouse with toxic gases is located in the village of Guzl.
According to the agency, the information received from the sources convincingly proves the involvement of "al-Nusra" and its associated formations in criminal attacks with the use of chemical weapons in the north of Syria.
The agency recalls that the shells with toxic substances used in 2016 in Aleppo extremist groups "Brigade of Nureddin Zengi" and "Ahrar ash-Sham", which Washington refers to a moderate armed opposition.
On Friday, Damascus condemned the report of the UN Joint Mechanism and the OPCW on investigating the use of chemical munitions in Syria. As stated in the statement by the SAR Ministry of Foreign Affairs, "Syria considers the report of the OPCW-UN unacceptable in form and content."
"This document was drafted at the direction of the United States and Western countries with the aim of exerting political pressure on Syria and putting new aggressive threats against it," the foreign ministry said in a statement.
In a report by the UN-OPCW, the responsibility for the sarin attack in Khan Sheikhun 4 on April 2017 was laid on the Syrian authorities, and on the attack on "using sulfur mustard" in the village of Maaret Umm Hosh on September 16 on September - on the terrorist IG grouping (banned in the Russian Federation).