Tehran will continue to develop the missile program, since it does not violate the UN Security Council resolutions on the country's nuclear program, flies
RIA News
statement by Iranian President Hassan Rouhani.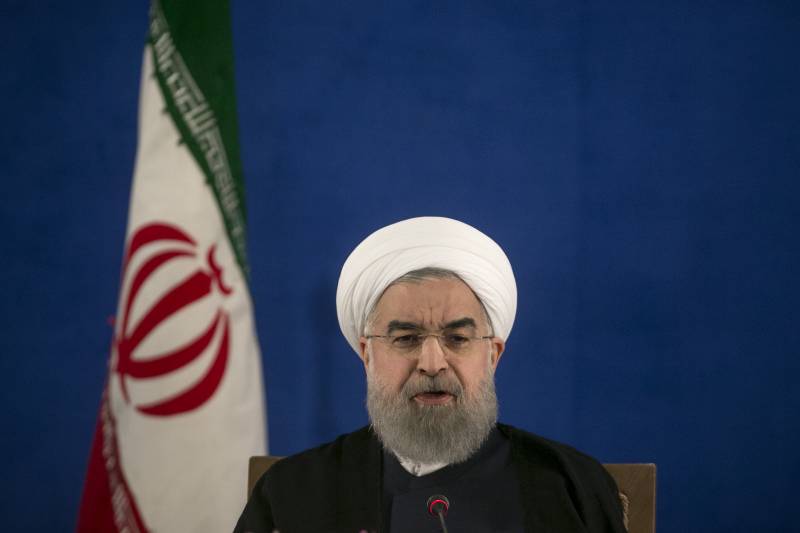 You must remember that we built rockets, build them and continue to do so. This does not violate any international rules and does not contradict resolution 2231,
said the president, speaking in the Iranian parliament.
We will produce and store any
weapon
that we need to protect our territorial integrity, and apply it without hesitation when it comes to self-defense,
added Rouhani.
He also noted that "the US government is betraying the previous administration with its inadequate adherence to international agreements."
Washington demonstrates to the world that it does not respect negotiations and agreements and does not observe moral and international principles, therefore this state does not condemn trust,
declared the president.
Recall, last month, Donald Trump outlined a new, tougher strategy of Washington in relation to Tehran. In his opinion, there are "serious flaws" in the nuclear deal with Iran concluded under Barack Obama, which should be worked on.
Meanwhile, the IAEA Director General, Yukiya Amano, today confirmed Iran's compliance with the Joint Comprehensive Action Plan (DFID) and called on other parties to the nuclear transaction to also fulfill its obligations.
Nuclear agreement is important, we do not want to cancel it or resort to other options. Iran has fulfilled its obligations under the (framework) agreement, and we demand from other parties (fulfill) the obligations
said amano.