The White House is actively considering the possibility of delivering lethal weapons to Kiev, reports
TASS
Statement by US Special Representative for Ukraine Kurt Volcker.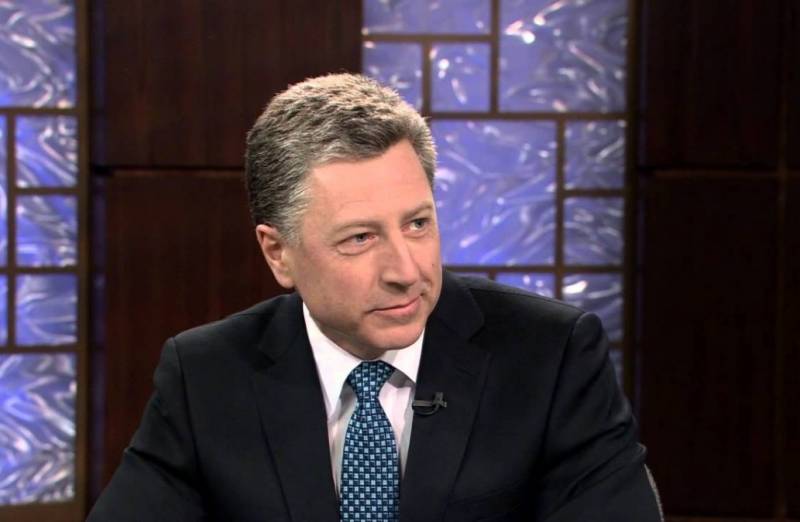 In this case, Volker presented the matter in such a way that this question does not belong to the category of sharp controversy.
No one is worried about anyone's self-defense, unless that party is the aggressor, so this question should not be controversial,
he said.
Speaking about his talks with Russian presidential aide Vladislav Surkov in Belgrade, which took place on October 7, the diplomat called them constructive, but without any breakthrough.
What we do is find out if we can work out some general ideas about how peacekeeping forces can be useful in terms of resolving the conflict (in the Donbas)
reported Walker.
According to him, such forces can be effective only if they have "a more powerful mandate than Moscow suggests."
The real question is Russia's making decisions
he noted, once again repeating the traditional accusations of the West against the Russian Federation, which allegedly maintains the conflict in the east of Ukraine.
In addition, Volker expressed the hope that Moscow in the light of the release from punishment of the leaders of the "Majlis of the Crimean Tatar people" banned in the Russian Federation, Ahtem Chiygoz and Ilmi Umerov, will take steps to help overcome the Ukrainian conflict.
The fact that they were released is a small positive sign. This is the kind of thing that gives hope that Russia will develop it with some other steps towards Donbass,
said an American diplomat.