Russia intends to use submarines of the Black Sea
fleet
to capture the territory of Ukraine. Such a statement was made by the AFU lieutenant general, former deputy chief of the AFU General Staff, in an interview for the Apostrof publication.
On the question of whether the Russian armed forces would be used against the Armed Forces of Ukraine, Romanenko answered in the affirmative and expressed the opinion that the Russian army is working off "operations to seize important state facilities for Ukraine." "Or start new diesel boats with cruise missiles - is this a defensive
weapon
? "He added.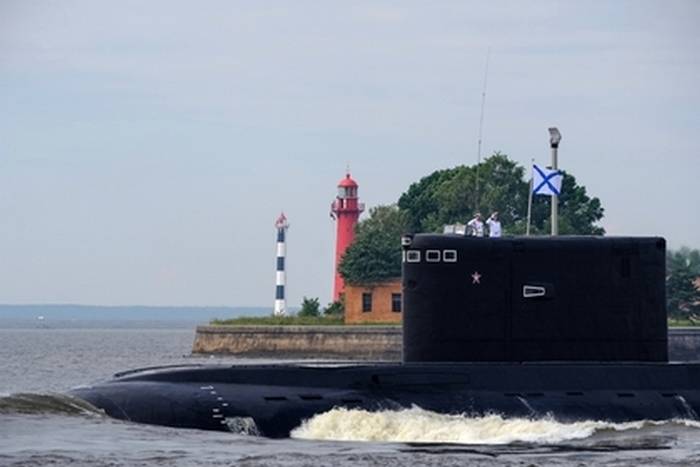 In September, the commander of the Naval Forces of Ukraine (Naval Forces of Ukraine), Vice-Admiral Igor Voronchenko, said that the Ukrainian fleet needed anti-submarine ships to protect against Russian submarines.
In August, the Vice-Admiral of the Ukrainian Navy, Sergey Haiduk, expressed the opinion that due to the lack of state maritime policy, the Ukrainian fleet could disappear soon.
Earlier, the chairman of the Union of Officers of Ukraine, Lupakov, co-owned the old Turkish submarines to fight Russia in the Black Sea.
Ankara writes off old 208 submarines for scrap, and could transfer them to Ukraine
- said Lupakov, while noting that with the help of Turkish submarines, Ukraine would have sunk everything "Russian, that is in the Black Sea".
Since 2015, six submarines of the 636.3 (Improved Kilo according to NATO classification) project have entered the Black Sea Fleet: Novorossiysk, Rostov-on-Don, Old Oskol, Krasnodar, Veliky Novgorod and Kolpino . In September, the Velikiy Novgorod and Kolpino 2017 submarines in the Mediterranean struck from the underwater position with Caliber cruise missiles at IG facilities (the Islamic State group, banned in the Russian Federation) in the Middle East, reports
"Lenta.ru"