Polish media commented on the recent launches of four ballistic missiles in Russia. Recall that the Russian Defense Ministry noted that the launches were carried out directly in the presence of President Vladimir Putin at the command post of the Supreme Commander-in-Chief of the Russian Armed Forces - under his order. These events became a training for managing strategic nuclear forces in the Russian Federation.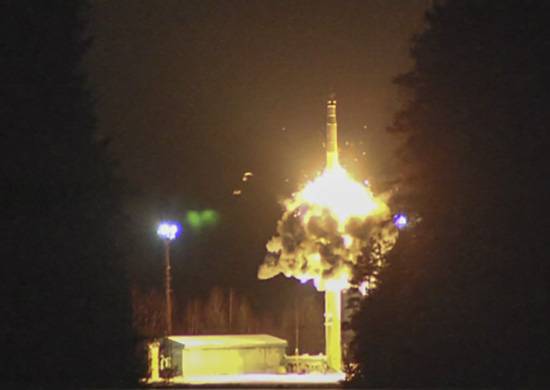 Polish journalists gave out materials in which it was stated that Russia almost attacked the "democratic world" with nuclear bombs. So, in the material of large
Polish edition of Wiadomosci
An article entitled: "Incident with the participation of Russia. Launch of ballistic missiles
Further, the newspaper says that the rockets reached their targets at the test sites in Kamchatka and in the north-west of Russia, after which many readers decided to ask: what was the "incident"? And they didn't just take an interest, but frankly ridiculed the publication.
Interesting are the comments of ordinary Polish citizens to the mentioned article in the Polish Vedomosti (translated from Polish):
Well, by what right did Russia dare to break the monopoly of the Good Empire on launching rockets? And this is not to mention the fact that Russian missiles are aggressive, ominous and inaccurate - whether it is American.
Ha ha ha. Is it INCIDENT? Well, at least the journalists did not call it a raging nuclear war.
The description suggests that this is not an incident at all, but the usual implementation of servicing the missile component.
And, it would seem, quite unexpectedly from the Polish readers of the newspaper Wiadomosci:
Bravo, Russia!
But there is one warning: Matserevich can still destroy you if Putin does not stop ...
Judging by the comments of ordinary Polish citizens, everything is far from lost in relations with this country.