The details of the visit of the Croatian President Kolinda Grabar-Kitarovic to Moscow are becoming known. As it turns out, Croatia is ready to offer Russia joint projects - oil cooperation projects. In particular, Rosneft can create a Croatian oil hub that will serve the countries of the Mediterranean basin without intermediaries.
The head of Rosneft, Igor Sechin, gave an interview to a Croatian newspaper
Jutarnji list
In which he reported on some details of the Russian-Croatian consultations.
We are talking about the so-called strategic location of the assets of the Croatian company INA. Igor Sechin noted that an oil-loading terminal may appear in Croatia, through which, without intermediaries, the company will be able to sell oil on the Central European and Mediterranean markets.
From the statement of Igor Sechin:
We are interested in effective investments in this region and are considering the possibility of our participation in the capital of the largest Croatian oil company.
It is noted that earlier INA, which owns oil refineries in the cities of Rijeka and Sisak, declared the need to close one of the plants due to its unprofitability. More precisely, it was not the Croats themselves who were going to close the plant, but the Hungarian Mol, which is the largest shareholder of INA. Rosneft, through its own projects, offers Croats to keep the plant, jobs.
Sechin:
Highly qualified specialists work at this refinery (in Sisak), and they should not be allowed on the street. If Rosneft enters the capital of the Croatian INA, the plants will be modernized and will be able to produce products that meet European standards.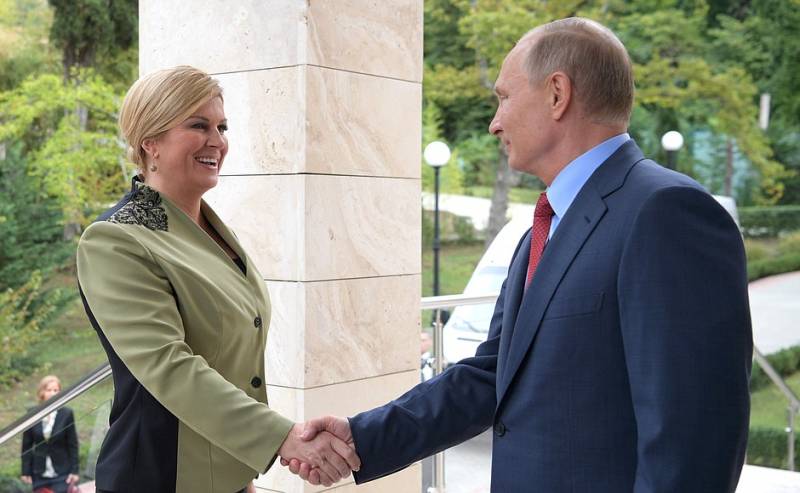 Rosneft, as Igor Sechin notes, is interested in entering a large Mediterranean market, and intends to build a strategic partnership line with the largest Croatian oil company.