British submariners in their own way understand the preparations for "repelling Russian aggression." While statements from the high tribunes in London that the British submarine fleet is ready to "take up the Russian challenge" at any moment, the military are acting within their own "repertoire".
In the newspaper
Daily Mail
reported that on one of the submarines (HMS Vigilant) command
fleet
revealed a real night club. As a result, ten servicemen lost their posts.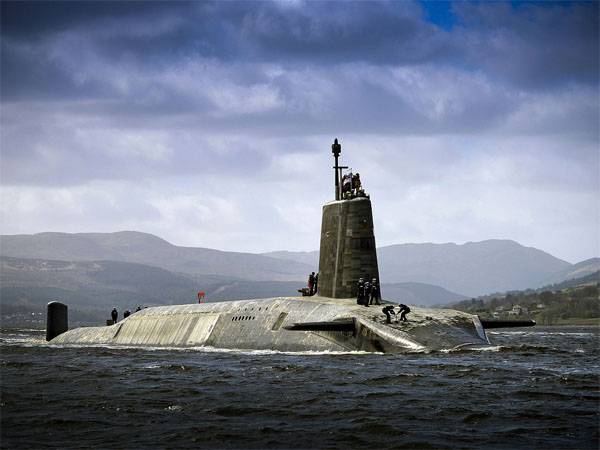 The article states that information was confirmed that girls with reduced social responsibility were called to the submarine of the Royal British Navy. Sailors entered into sexual contact with them in the pool, which is available on a submarine.
Moreover, the fact of the organization of orgies with drug use is established. So, the tests taken confirmed the presence in the blood of British Navy troops of traces of cocaine.
The facts of the abandonment of duty stations by military personnel are established. The British press reported that the sailors themselves "went to the girls", leaving the submarine, despite the fact that "at that moment it was prohibited by internal regulations." And some officers "did not go to the girls" for the reason that the women served on the combat submarine itself.
From the material:
It became known that the deputy commander of the submarine Michael Sill (36 years) was dismissed from military service because of claims to have extramarital relations with an engineering officer, 27-year-old Hannah Lichfield. She, too, was removed from the submarine. There was a sexual connection between submarine commander Stuart Armstrong (41 year) and junior lieutenant Rebecca Edwards (25 years). Both taken ashore.
The submission noted that the captain and his deputy were those officers on board who had access to a special safe with a "letter of last instance" from the prime minister. It's about a letter that says about situations in which you want to use nuclear
weapon
.
One can imagine the consequences of the use of drugs by the crew aboard an atomic submarine carrying nuclear weapons on board.