Mosiychuk clearly does not want to lose the "laurels" of the main goal of the assassination attempt in Kiev, which occurred near the building where the Espresso TV office is located. We will remind that as a result of an explosion of a small-capacity bomb fixed on a scooter, Mosiychuk's guard and a lieutenant colonel of the national police were killed. In the expert environment of Ukraine, a statement was made that the attack was directed not at Mosiychuk, but at the aforementioned Lieutenant Colonel - Mikhail Mormil, who was recently threatened several times and who himself lived (or his relatives lived) in that same house.
Criminologists say that if they were going to blow up Mosiychuk, they would attach a bomb to his car or activate an explosive device next to his car at the moment when the deputy would get into the car. Recall that the bomb was undermined remotely - with the help of human impact - at the very moment when Mormil passed near the scooter.
Nardep Mosiychuk expressed frank indignation at the fact that he was recorded as accidentally injured during the terrorist attack. According to Mosiychuk, it was he who was the "main target" of the terrorist act, and Mormil just passed by at that moment, and therefore Mormil is an accidental victim.
From Mosiychuk's Facebook post:
I want to immediately dispel the silly inventions of various "experts" about the assassination attempt on me.
Firstly, it is impossible to lay explosives in my car. I never drive myself, I don't even have rights. And my friends who carry me never leave the car, and always watch what happens to it. It was my friend Valera, who was driving that day, who took me away from the explosion.
Interestingly, this Valera and the toilet in the car goes? ..
Mosiychuk:
Secondly, former policeman Mikhail Mormil, who died, was the accidental victim of this tragedy. Rest in peace! Mikhail did not live in the building where the studio of the Espresso TV channel is located, but in the village. He came to Kiev for his mother's birthday. This is already established by the investigation.

Therefore, consider the information that it was an attempt on him, with all due respect, not worth it. This is done by people who want to divert attention from real customers and performers.

But I am sure that we will find out very soon who and how it was done. At least three major versions are already in the works.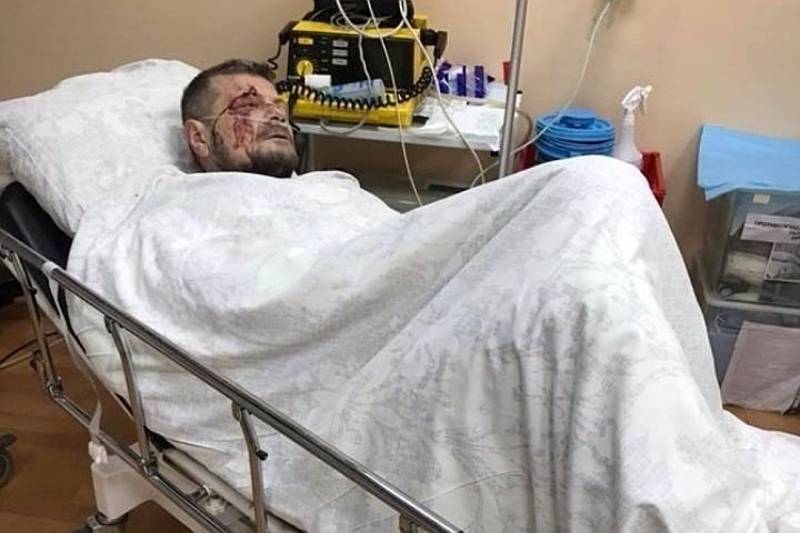 Already three versions ... But a couple of days ago there was only one version, in which Mosiychuk constantly mentioned Russia and Ramzan Kadyrov personally.
The phrase "no explosives can be laid in my car" looks ridiculous considering how many cars with famous people exploded in Ukraine itself. The mania of self-importance clearly overwhelms Mr. Ukrainian People's Deputy.