The press service of the Hungarian Foreign Ministry reported that Budapest blocked the holding of the Ukraine-NATO summit, taking advantage of the opportunity to impose a veto. It was noted that Hungary "for objective reasons cannot support Ukraine's Euro-Atlantic integration, and therefore holding the summit is blocking."
On this occasion, said the head of the Foreign Ministry of Hungary, Peter Siyyarto. According to him, Hungary opposes the adoption in Ukraine of a discriminatory law on education. This, as the Hungarian foreign minister noted, allows Budapest to oppose any integration of Ukraine with the West.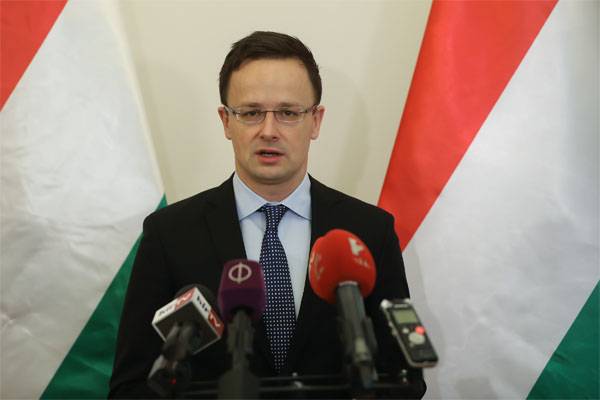 Peter Siyarto:
Ukrainian law cruelly cripples the rights of national minorities. Ukrainian education reform strikes them in the back. One should not forget that Ukraine is introducing a new provision on citizenship, which infringes the rights of Transcarpathian Hungarians.
Earlier in Ukraine, it was stated that with European partners all the issues on the new law on education are "settled". Now, as it turns out, this kind of "conviction" occurred only in the heads of the Maidan elites of Ukraine itself.
Against this background, Ukraine decided to contact Brussels (at NATO headquarters) for an explanation of the situation. They completely noted that they had not planned any summits with the participation of Ukraine by the end of the year.