Having announced that she was going to run for the presidency of Russia, TV presenter Ksenia Sobchak made another loud statement today. Earlier, she said that she considers Crimea Ukrainian under international law. And today I took the initiative to "re-hold a referendum in the Crimea." According to Sobchak, the March 2014 referendum "cannot be called a referendum."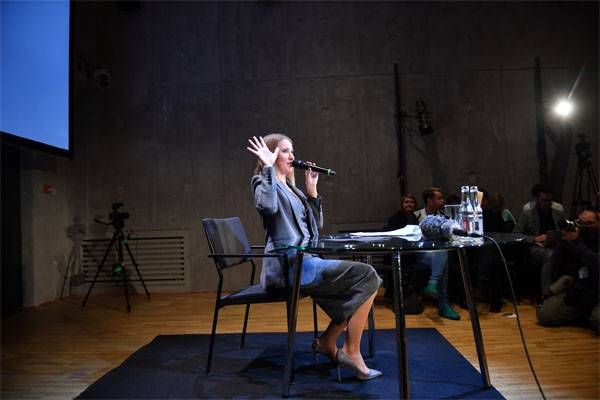 RIA News
gives the statement of the "candidate":
Russia has violated its international obligations. And this is the main point of reference. People live in Crimea. We can not treat them as subjects of geopolitics. I see a way out of the situation through a new independent referendum, which implies different points of view. It is impossible to call a referendum what happened there (in 2014).
Recall that on the basis of a sociological survey, the Crimea Ukrainian in Russia believe up to 3,5% of citizens. In connection with Sobchak's statements, this very bar can be considered the electoral ceiling of this "candidate".
The State Duma noted that the very statement about holding a kind of repeated referendum is a form of disrespect for people who once and for all expressed their position on the status of Crimea and Sevastopol.
Today, Sobchak announced that, if elected president, he would issue a decree to remove Vladimir Lenin's body from the mausoleum.
Sobchak:
To keep the body in the center of the capital unburied is some sort of medieval age.
It turns out that the Crimea and Lenin are the main issues in the country that today torment the liberals? ..