Ukrainian security forces opened mortar fire on the observation point of the Joint Control and Coordination Center (JCC) of the ceasefire regime in the south of Donbass, the DPR representative office in the JCC reported.
The shelling of the Bezymennoe observation post began in 15: 25, 25 mines of all caliber 82 millimeter were released.
The fire is conducted from the direction of Shirokino (under the control of Kiev). The entire monitoring group of the JCCC, including officers from Russia, the DPR and Ukraine, is in shelter
- told reporters at the dealership.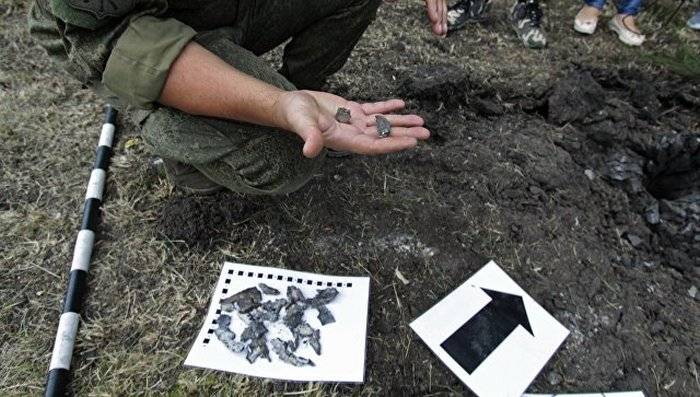 In total, 178 attacks were recorded in a week, 733 artillery and
tank
shells, said the representative of the Ministry of Defense of the self-proclaimed Donetsk People's Republic Eduard Basurin. Four people were injured, two were killed in the shelling. As a result of the shelling, six houses were damaged in Dokuchaevsk, Zaitsevo and Donetsk.
In turn, in the self-proclaimed Luhansk People's Republic, 63 was declared to be firing from the Ukrainian side for a week, the acting president said. Mikhail Filiponenko, head of the people's militia department of the LNR, told reporters on Friday.
He noted that, in particular, during the shelling, the Ukrainian military used 152 mm artillery, 82 and 120 mm mortars, various types of grenade launchers, infantry fighting vehicles, anti-tank guided missiles and anti-tank missiles.
weapon
.
According to him, the areas of Kalinovka, Lozovoe, Kalinovo, Pervomaisk, Donetsk, Diamond, Zhelobok, Merry Gora, Krasny Liman, Frunze, Dolgoye, Znamenka, Krasny Yar and the monument area of ​​Prince Igor near the Village of Lugansk were shelled from the Ukrainian side.