By the end of the current year, the airborne troops will have at their disposal more than 10 thousand sets of D-10 parachute systems, reports
press office
Ministry of Defense of the Russian Federation.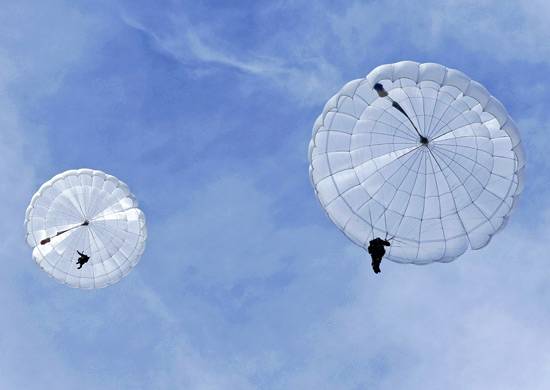 "Their next parties are already in the Tula, Ivanovo, Pskov, Novorossiysk, Ulan-Uda and Ussuriysky airborne units, where the servicemen actively use them in the process of combat training. New parachutes D-10 come to the airborne units to replace the old systems that have outlived their resources, "the release says.
They are designed to perform combat and combat training jumps from military transport aircraft
aviation
(ВТА) at a flight speed of 140 to 400 km / h at altitudes of up to 4000 m.
The press service added, "the D-10 parachute is used in the Airborne Forces to carry out mass landing of military personnel and is simpler and safer in comparison with other parachute systems."
It is noted that "the area of ​​the dome of this parachute is 100 square. meters, and its special form makes it easy to unfold in the wind. "
The D-10 parachutes have increased service life and service life.