The large landing ship Orsk went to sea to test the operation of the main power plant in various operating modes after the completion of the scheduled repair. The ship was repaired at the 13th Black Sea Shipyard
fleet
»Ministry of Defense of the Russian Federation in Sevastopol. This was reported by the information support department of the Black Sea Fleet.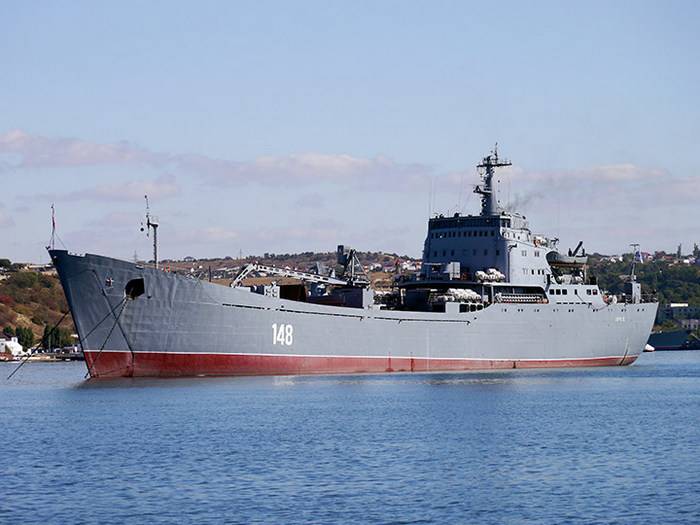 After the completion of repair work, the crew of the Orsk BDK began to conduct a compulsory cycle of measures for the introduction of the ship into the combat strength of the Black Sea Fleet
- explained in the department.
The large landing ship "Orsk" is part of the brigade of landing ships of the Crimean naval base, has a displacement of 4,6 thousand tons, cruising range 10 thousand miles. The ship is able to transport up to 1,5 thousand tons of equipment and cargo.
BDK project 1171 "Orsk" laid at the shipyard "Yantar" in Kaliningrad 30 August 1967 year. 31 December 1968 of the year was commissioned and became part of the Black Sea Fleet.
Dimensions: length - 113,1 m, width - 15,6 m, draft - 4,5 m.
Maximum travel speed: 16,5 nodes
Navigation range: 10000 miles with 15 nodes.
Powerplant: 2 diesel, 2 propeller, 9000 hp
Capacity: up to 1500 tons of vehicles and cargo.
Armament: 1X2 57-mm artillery mount ZIF-31B.
Crew: 55 people.