The US administration is determined to force the DPRK to carry out nuclear disarmament,
Interfax-AVN
statement by Pentagon chief Jim Matiss.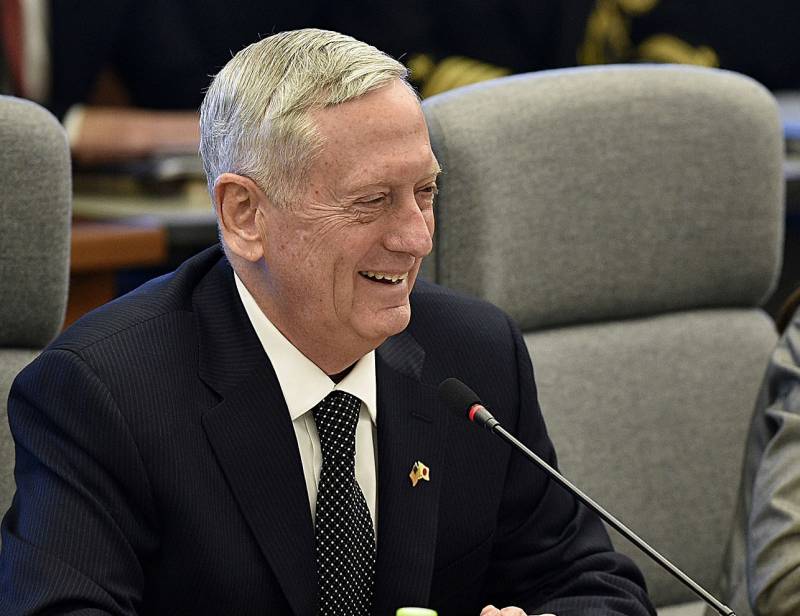 The minister accused Pyongyang of having its nuclear missile program "threatening others with catastrophe" and stressed that the current US administration "remains true to its obligations to force the DPRK to complete nuclear disarmament."
It is reported that during his visit to the Republic of Korea, Mattis visited the demilitarized zone dividing the peninsula into the North and the South. By this, in his opinion, he "demonstrated solidarity with South Korea," and also pointed out that Washington and Seoul are "shoulder to shoulder" in the face of the North Korean threat.
Prior to the visit, Mattis said that the Donald Trump administration is in favor of solving the North Korean problem by diplomatic means, but is ready for armed measures if the DPRK does not refuse to develop its nuclear missile program.
He noted that "further improvement of the nuclear missile potential of North Korea carries a threat to the territory of the United States, including the possibility of delivering a missile attack on the DPRK, and possibly a nuclear one."
Earlier, the Ministry of Defense of the Republic of Kazakhstan reported that during the visit Mattis and his colleague Sun En Mu would "discuss in depth the issues of threats" from North Korea and coordinate relevant response steps, including "extended opposition".