Indonesian Defense Minister Ryamizard Ryachudu confirmed that the 11 Su-35 fighters, which are purchased in Russia, will be supplied with a full set of weapons.
According to ANTARA News, with reference to the Minister's statement, a full set of weapons is included in the deal in connection with the discount offered by the Russian side, which would not be valid if it was purchased in a separate package.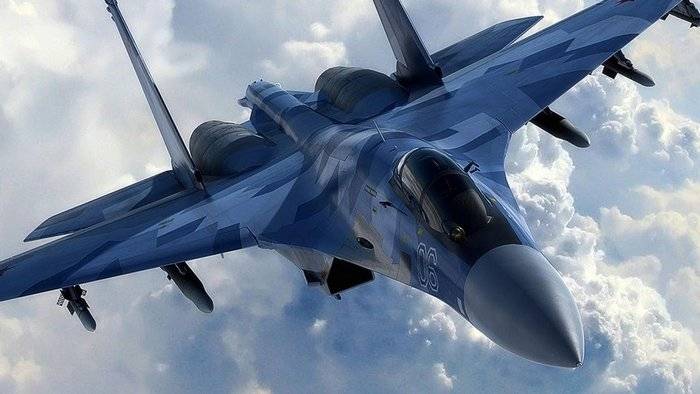 According to him, the signing of the contract worth 16 trillion. rupees (1,175 billion) is expected in November of this year. The Minister did not disclose the list of supplied weapons.
We remind you that earlier Reuters agency wrote about a joint statement by the Ministry of Defense and the Ministry of Commerce of Indonesia, claiming that Indonesia would pay a billion dollars for 11 Russian fighter jets Su-35 1,14. According to the statement, half of the contract - 570 million dollars - will be paid for in commodity supplies. The aircraft will be phased in to Indonesia from 2019 onwards.
Indonesia is going to replace the outdated American F-35E / F Tiger II aircraft with the Su-5 (of the 12 planes of this type, only two of them are in readiness for the moment).