For the Armed Forces of the Russian Federation, a high-speed helicopter is being developed, capable of overcoming the speed bar at 400 km / h, reports
Interfax-AVN
message of the chief of combat training of the army
aviation
Russian Aerospace Forces Oleg Chesnokov.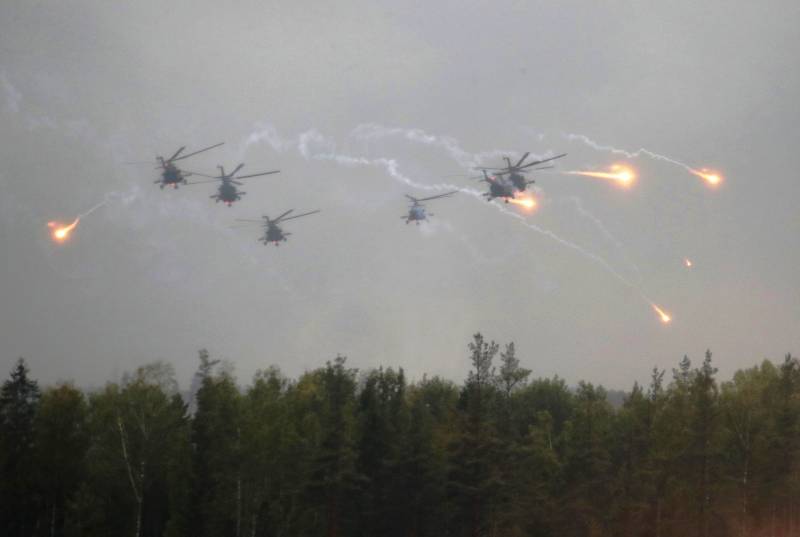 As for the prospects of creating a helicopter with a flight speed of more than 400 km / h, today this work is being done. This will be a completely new aviation complex, not based on the Mi-24 helicopter,
Chesnokov said in an interview with the Red Star.
According to him, at present, "a flying laboratory has been equipped on the basis of the Mi-24 helicopter, where technical solutions are being worked out to create a promising high-speed vehicle."
Most of the research projects related to the development of military aviation aviation complexes are currently aimed at increasing the range of detection, recognition and target destruction at any time of the day, in simple and complex weather conditions,
noted Chesnokov.
He explained that for this purpose, "first of all, new-generation observation and targeting systems are being developed, as well as new guided weapons complexes and missile weapons of increased range of use".