The command of the British Navy to reduce costs in the face of reduced budget funding intends to withdraw from
fleet
several ships and sell them to Brazil and Chile, reports
Независимая газета
.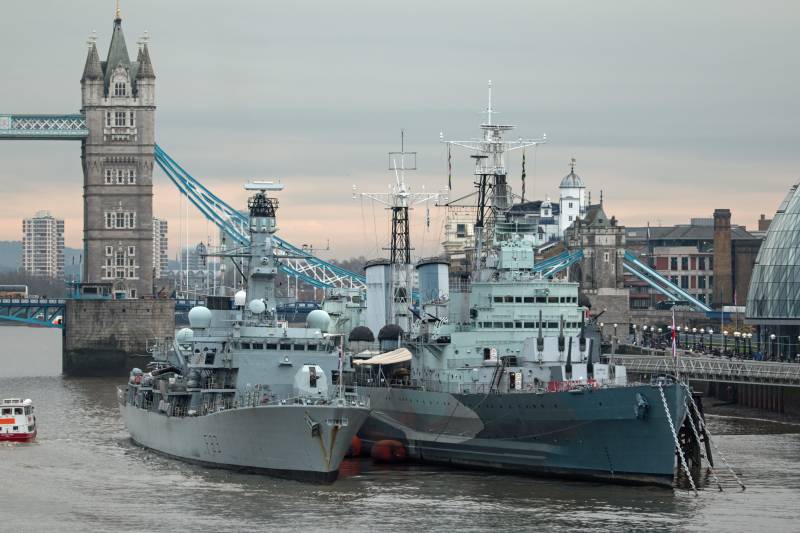 The Defense Ministry refused to confirm this information. However, the sources of the publication IHS Janes stated that "there is simply no other way out of this situation."
The interlocutors of the publication claim that the British military department "is considering the possibility of selling Brazil and Chile two Albion-class amphibious assault ships, as well as several Duke frigates."
According to them, "two frigates want to withdraw from the fleet next year, and three more - up to 2023 year."
As part of the British fleet 13 similar frigates (displacement 5 thousand tons), built in the period from 1990 to 2003 year. That is, these are quite modern ships armed with artillery, anti-aircraft missile systems and the Harpoon anti-ship missiles.
The Ministry of Defense of the United Kingdom denies the possible sale of ships to South America, but has already begun to reduce costs by reducing the fleet. "In particular, the ocean-going helicopter carrier Ocean is currently completing the last cruise. In December, the flagship will return from the Mediterranean to Plymouth, and in 2018, it will be withdrawn from the fleet and sold to Brazil. Presumably the amount of the transaction will be about $ 105 million, "writes the publication.
Budget cuts occur against the background of the launch of a large-scale program for the production of eight 7000-ton frigates of the Type-26 project, the delivery of which should be completed approximately by 2035 year. In addition, the Defense Ministry announced plans to produce a series of light-weight frigates Type-31.