In the city of Balashikha, Moscow Region, law enforcement officers, together with special services, discovered an underground laboratory for the manufacture of improvised explosive devices. In Balashikha district administration, they report that at the place of detection of a criminal object, employees of the FSB, fire brigade, dog handlers with dogs, emergency vehicles are working.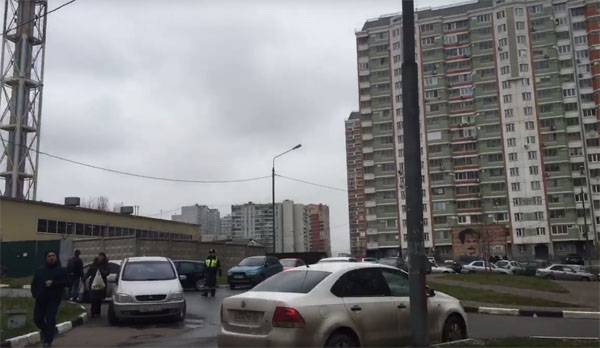 It is stated that residents of the apartment building entrance along River Street are evacuated. In the apartment, the owners of which are installed, found the components of explosive devices, including explosive chemical compounds. Also discovered an improvised explosive device prepared for use.
In the administration of Balashikha they note that at the moment there is no threat to the life and health of the high-rise residents. After all the necessary investigative measures have been taken, citizens will be able to return to their apartments. So far, many have stayed with relatives or friends.
There is a cordon near the house where the "laboratory" was found.
According to some information, the apartment attracted the attention of the operatives after a young man came to one of the clinics with injuries resulting from an explosion of a small-capacity device.