At the same time, the presence of the 3's of the US Navy carrier strike groups off the coast of the Korean Peninsula was planned earlier, and this is not associated with any particular threat, reports
TASS
Pentagon spokesperson Dana White.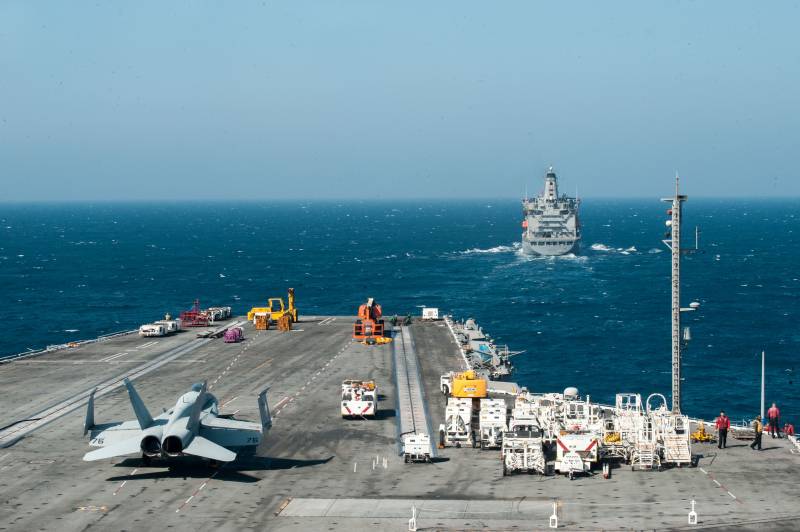 Currently in the region are aircraft carriers Ronald Reagan, Nimitz, Theodore Roosevelt, as well as other ships that are part of the groups they lead.
This is a unique opportunity to show that only the United States can demonstrate this level of presence. But it is not directed against any particular threat, it is a demonstration of our ability to do what no other country can
White told reporters.
In turn, the representative of the Committee of the Chiefs of Staff of the US Armed Forces, Lieutenant General Kenneth MacKenzie stressed that "this was planned for a long time." In his opinion, such a demonstration strengthens the confidence of the American allies.
We have been in these waters for seven decades, so this is nothing new,
noted the general.
He said that the last time three aircraft carrier groups were at the Korean Peninsula in 2007 year.