The US Department of Energy, in collaboration with contracting organizations, has completed the development of an improved version of the variable-capacity thermonuclear warhead W80-1. According to Aviation Week, the upgrade will significantly extend the service life of warheads adopted for the 1982 year.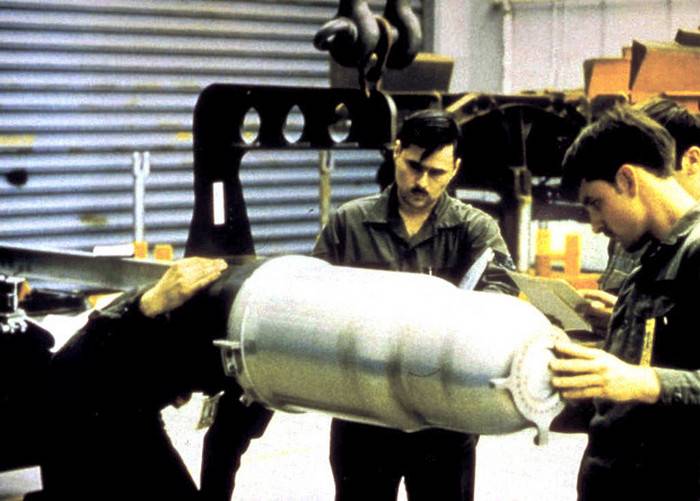 W80-1 warhead in container
Thermonuclear warhead W80-1 today is in service with the Air Force and the US Navy. It is installed on AGM-86 ALCM cruise missiles, AGM-129 ACM and special versions of Tomahawk. The warhead has power settings that can be set right during the flight. The minimum power of the W80-1 is five kilotons, and the maximum is 150 kilotons.
Upgrading the W80-1 warheads provides for the gradual overhaul of such warheads with the replacement of some components with newer ones. Such a decision will allow both to improve the service life of combat units and to comply with the requirements of the agreement concluded with Russia on the reduction and limitation of strategic offensive arms.
What other parameters of the W80-1 will undergo improvement is not disclosed. As expected, the large-scale modernization of the W80-1 warheads will begin in the 2018 year and end in the 2020. After that, work will begin on developing improvements for the W80-4 combat units, which will be installed on upgraded versions of the ALCM missiles and advanced LRSO cruise missiles, reports
"N + 1"
.