The crews of Su-34 bomber aircraft of the Western Military District (ZVO), located in the Voronezh region, have developed the use of the Khibina radio electronic suppression complex, the press service of the ZVO reports.
Military pilots flew over a thousand kilometers to unfamiliar areas of the Kapustin Yar test site located in the Astrakhan region.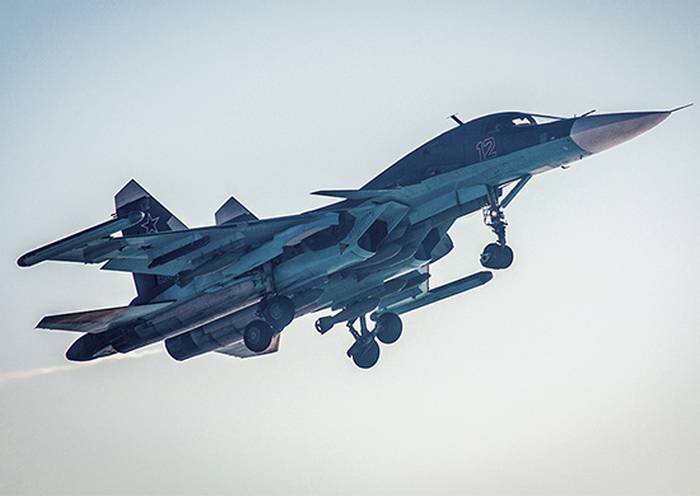 Under the terms of bilateral exercises, the crews performed the tasks of overcoming ground-based radar stations for detecting air defense assets of the conventional enemy. Using mounted electronic suppression systems, they created false targets for ground-based EW facilities, hid their presence from the radar screens and conducted electronic launches by means of air defense
- said in a statement.
According to the Ministry of Defense of the Russian Federation, around 10 Su-34 bombers and more 300 military personnel of the flight and engineering and technical personnel of the ZVO bomber aviation regiment were deployed to perform the tasks.