Already next year, the US Air Force fighters will arm themselves with new winged mini-bombs. According to the scout.com portal, the US Air Force has completed the main phase of testing the Small Diameter Bomb II (SDB II) bombs.
Raytheon, the company that developed the new bombs, indicates that tests were conducted for compatibility with F-15 aircraft. The testing cycle showed full compliance with the stated requirements, and next year the US Air Force command plans to start using new ammunition. During the last test, the bomb hit a "moving at tactical speed" layout
tank
T-72.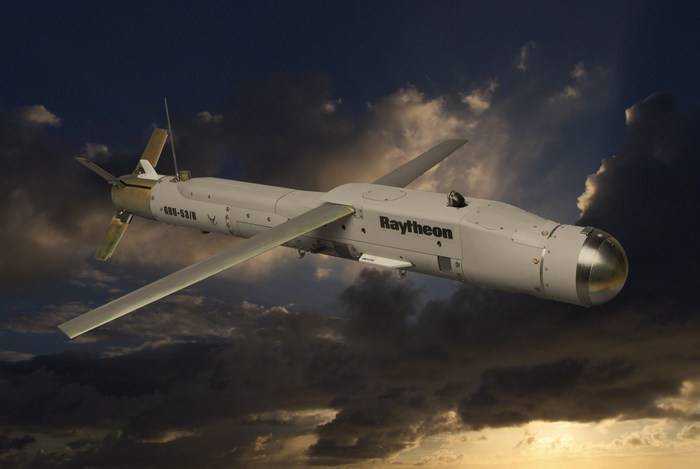 The development of the Small Diameter Bomb II, also known as the GBU-53 / B, was launched in 2006. In 2015, the US Department of Defense ordered an experimental batch of ammunition (144 units), and in the near future their mass production will start. The US Air Force also plans to arm F-35A aircraft with SDB II bombs, and the command of the US Navy is considering using them on F-18 fighters.
The SDB II is a bomb-class 100-kilogram class (the mass of ammunition is 113 kg). The bomb is capable of hitting static targets at a distance of 110 km and destroying moving equipment at a distance of 70 km from the point of discharge. The military department plans to partially replace SDB II guided missiles, the cost of which is much higher with similar capabilities, reports
"Warspot"