New negotiations in the "Norman format" are hindered by Moscow, including Russian President Vladimir Putin, reports
RIA News
Statement by Foreign Minister of Ukraine Pavel Klimkin.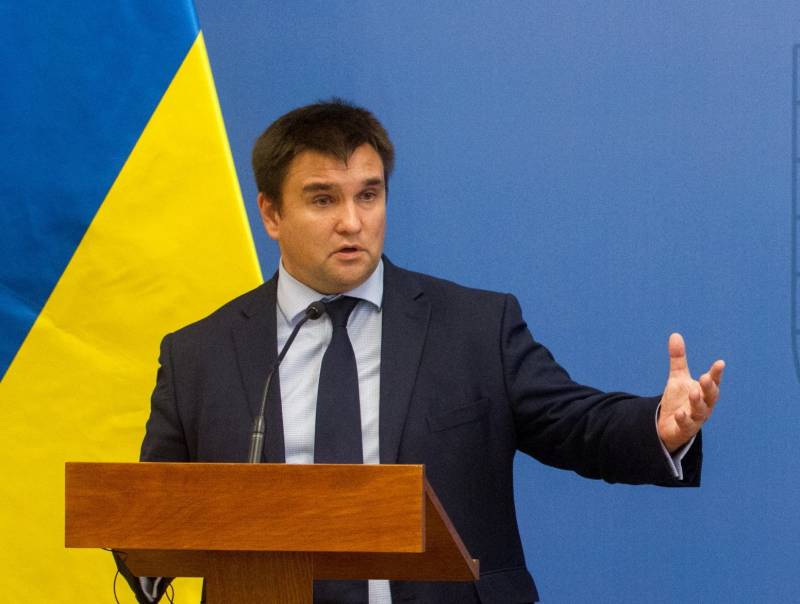 Negotiations make sense when everyone wants to talk. Now we have a situation when Russia is trying to go out with some tricks,
Klimkin said at the conference Kiev Transatlantic Dialogues.
As an example, the minister cited Vladimir Putin's proposal to deploy peacekeepers in the conflict zone.
He deliberately waited, gave it just now in order to change the sequence of what we do in the Donbass,
noted Klimkin.
Earlier, Russian President Vladimir Putin said that he supported the idea of ​​sending UN peacekeepers to Ukraine, but it could only be a security function for OSCE staff, peacekeepers should be "on the line of demarcation and in no other territory".
In Kiev, they believe that the UN mission should have a broader mandate and be located throughout the territory of Donbass, up to the border with Russia.